Bullying Linked to Teen Plastic Surgery, Reports New Study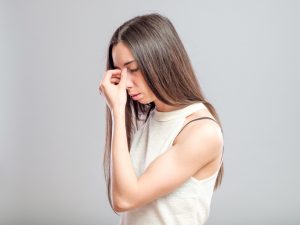 According to new research, adolescents who are bullied and bully others have an increased desire for rhinoplasty and other plastic surgery procedures. The study, published in this month's issue of Plastic and Reconstructive Surgery, sheds light on how poor psychological functioning, which is commonly associated with both victims and perpetrators of bullying, may be the driving force behind this motivation.
Lead study author, Dr. Dieter Wolke of University of Warwick, United Kingdom, says that the connection to poor psychological functioning is consistent with prior research that identified poor body image as a key driver of teen cosmetic surgery. Those involved with bullies are more likely to want rhinoplasty or pursue image-altering surgical procedures.
While much emphasis has been placed on the victims of teasing and bullying in school, this is one of the first reports to look at the motivations of adolescents who tease or bully their peers. In their research, Dr. Wolke and his colleagues found that teens who bully others are interested in having cosmetic enhancements because of poor body image. In contrast, the desire for these teens "may simply be another tactic to increase social status…to look good and achieve dominance."
Both bullies and their victims seek cosmetic surgery
The two-phase study took a closer look at the motivations for cosmetic surgery in British students between the ages of 11 and 16. The first phase included some 2,800 teenagers, who were assessed for involvement in bullying, according to their peers and their own personal rating.
The second part of the research included 752 teens, of which 146 admitted to bullying others and another 139 who were bullying victims. The British teens were asked if they wanted plastic surgery to make themselves more attractive to others or to change a specific aspect of their appearance. The researchers found that all of the students who were involved in bullying (as either victim or the bully) showed more interest in cosmetic enhancements compared to those who were not. The desire for cosmetic surgery was notably higher in victims of bullying.
Dr. Wolke concluded with the theory that addressing the mental health of bullied teenagers may be an important factor in reducing their perceived desire for cosmetic surgery.  He also proposes that plastic surgeons carefully screen teen patients for "psychological vulnerability" as well as prior history of bullying victimization as a first step in the consultation. Considering that nearly 50 percent of all adults who seek cosmetic enhancements have some previous experience with being bullied, this recommendation applies to both teenagers and adults, says Dr. Wolke.
Teen plastic surgeon NYC
Plastic surgery can improve self-esteem, confidence and self-image among teens who are struggling to fit in, but surgery is not a panacea for bullying and the psychological harm it inflicts. NYC plastic surgeon Dr. Thomas Loeb understands the insecurities and emotional issues facing many of today's adolescents and meticulously screens his younger patients to ensure they are emotionally stable and have healthy motivations.
If you'd like to learn more about teen rhinoplasty or other types of cosmetic surgery with Dr. Loeb, leading expert in rhinoplasty NYC, you can request a private consult in his Manhattan office by calling 212-327-3700.
Additional Resources:
American Society of Plastic Surgeons, Bullying Linked to Increased Desire for Cosmetic Surgery in Teens https://www.plasticsurgery.org/news/press-releases/bullying-linked-to-increased-desire-for-cosmetic-surgery-in-teens