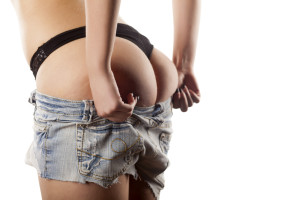 How much do Americans covet a shapely, round backside? Each year, plastic surgeons perform more than 10,000 buttock augmentations – a number that is growing by the thousands each year, according to the American Society of Plastic Surgeons. It's believed the Brazilian Butt Lift has increased in popularity largely due to celebrities like Jennifer Lopez, Beyonce and Kim Kardashian flaunting their derrieres on social media and in magazines. When fat transfer is included, patients can reduce unwanted fat in areas like the tummy, hips and thighs, as well as achieve more roundness and a more accentuated figure.
93 percent of reviewers on the Real Self website say a Brazilian Butt Lift is "worth it" and report being happy with the results. They love how fabulous clothes look on them and are thrilled with the increased attention they receive from both men and women.
Dr. Thomas W. Loeb, MD sees patients from around the world who are interested in the Brazilian Butt Lift procedure. As a highly skilled, board-certified plastic surgeon with decades of experience and a host of media appearances on his resume, you will be in good hands with Dr. Loeb.
What is a Brazilian butt lift?
Brazilian buttock augmentation uses a gentle liposuction technique to harvest excess fat from areas like the abdomen, back, hips, waist, thighs or arms. The fat tissue is then transferred to the buttocks to create an augmented contour that is rounder, fuller and enhanced.
Good candidates for surgery are in good health with buttocks that are:
Flat
Sagging
Asymmetrical
Disproportionately small
Misshapen due to massive weight loss
Brazilian butt lift surgery is sometimes done as part of a "mommy makeover" surgery along with breast augmentation and a tummy tuck.
Patients at RealSelf.com talk about years of weight fluctuations, poor self-image due to having a "flat butt," or considering BBL surgery as the final step after years of exercising to no avail.
Fat transfer to buttocks: how is it performed?
According to the American Society of Plastic Surgeons, the Brazilian butt lift procedure is done in several steps:
First, a number of small incisions are made.
Then a thin, hollow tube called a cannula is inserted to loosen excess fat with a gentle back and forth motion.
The dislodged fat is suctioned out using an attached syringe or a surgical vacuum.
The fat tissue is purified through decanting and centrifugation.
Finally, hundreds of fat injections in buttocks are administered to restore the fat tissue where it is needed.
Patients may be told to gain 10-20 pounds prior to the procedure to ensure they have enough quality fat for harvesting, since 20-40 percent of the fat re-injected into the body gets re-absorbed. "The procedure usually involves hundreds of micro fat injections," explains Dr. Ricardo L. Rodriguez. "Correct injection methods are essential to achieve a uniform, smooth, natural appearance to the buttocks." For greater detail on some of the more subtle nuances of buttocks injections and other aspects of the procedure, read here: http://www.cosmeticsurg.net/procedures/brazilian-butt-lift/
Dr. Thomas W. Loeb has his own effective technique for the Brazilian butt lift procedure, proven by years of research and surgical experience. "The Brazilian butt lift must be done by someone trained in medicine who has the eye, skill and artistry of a sculptor," Dr. Loeb says.
Brazilian butt lift vs. buttock implants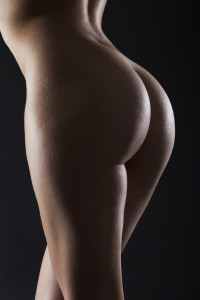 If you're looking to enhance your backside, there are two options: the Brazilian butt lift or buttocks implants. Sometimes you'll see both procedures lumped together as "butt augmentation." Fat transfer is by far the most popular option, but implants are still used in select cases. Ultimately, a personal consultation with Dr. Loeb will help you decide between the two.
Butt implants are recommended for people who like the shape of their buttocks, but who want a larger size and greater projection. However, Dr. Cameron Craven at Westlake Dermatology in Texas adds, "There are various risks or complications resulting from butt implants including implant movement/displacement, fluid collection, and capsular contracture." Even when done properly, there is a risk of patient dissatisfaction with the end result and nearly all implants must be replaced in eight to 12 years.
By contrast, the Brazilian butt lift uses your own fat tissue, rather than a solid silicone implant. Brazilian butt lift surgery is preferable to traditional butt implants because the complication rate is lower and the results are more natural. Many doctors only recommend a butt implant for patients who have little or no body fat and who have difficulty gaining weight. Read more at realself.com about the difference between Brazilian butt lifts and buttock implants.
Brazilian butt lift cost
A common question is: "How much does a fat transfer to buttocks cost?" As Doc Shop points out, Brazilian butt lift surgery cost varies widely based on factors such as:
The type of butt augmentation selected: Lifts involving muscle tightening, skin trimming and tissue removal are generally the most expensive.
The surgeon's expertise: The most experienced surgeons generally charge more up-front, but save you more in the long term.
Where the surgery is performed: Costs vary by region and by type of facility, with in-office procedures costing less than hospital procedures.
Anesthesia: General anesthesia costs more than twilight anesthesia.
Medications: Painkillers and antibiotics may or may not be included with the price of surgery.
Additional liposuction: If you want more fat removed to re-contour other parts of your body, it will come at an extra charge.
Insurance coverage: Insurers generally do not cover Brazilian butt lift surgery costs, but they may agree to pay for a portion of the procedure if excess skin has caused you a documented medical issue like infection.
Most plastic surgeons are willing to work with patients to make their services more affordable. For instance, like Beleza Medical Spa in Austin, Texas, Dr. Loeb also offers no-interest financing, and you may be entitled to special incentives for paying in full ahead of time. There are also low-interest finance credit cards and medical loans worth considering to make your dreams a reality sooner rather than later.
Brazilian butt lift reviews
RealSelf.com is the best place to look for unbiased reviews from real patients. Often, you can follow a patient through the inquiry stage through recovery. You can also narrow down your review search by age, stature, weight, people talking about preparation or pain specifically, and positive or negative ratings. Looking at photographs of patients with similar stature to yourself is a good guide in determining if Brazilian buttlift augmentation will produce the results you're expecting.
Brazilian butt lift before and after photos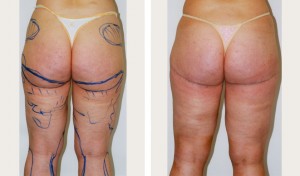 In addition to reading reviews, before and after photos are another way to determine if the final outcome of a Brazilian Butt Lift procedure is what you really want. It is important to look at photos offered by the butt lift surgeons you are considering to see if you share the same beauty standards. You can view the Brazilian butt lift before and after pictures of Manhattan Plastic Surgeon Dr. Thomas W. Loeb's patients.
Brazilian butt lift recovery
"Recovering from a Brazilian Butt Lift is a little more demanding that some other liposuction procedures," according to Enhance Myself magazine. "It is important to avoid sitting directly on your buttocks for at least 10 days after treatment. This is extremely important as it can affect blood circulation to the area and potentially destroy the transferred fat cells."
With any Brazilian butt lift procedure, as much as 40 percent of the transferred fat will be re-absorbed by the body anyway, which is why surgeons transfer more fat than is necessary to get the look you desire. Even so, you do not want to do anything that will destroy more fat cells than your surgeon planned. Surgeons stress this instruction as the most critical for a successful outcome.
In addition, Dr. JJ Wendel published these important details about recovery:
Patients will need to arrange to have someone drive them home after surgery and help at home for 1-2 days.
Patients should take all prescribed medication to head off pain and avoid aspirin for the first week.
Walking as soon as possible is advised to reduce swelling and lower the chance of clots.
Driving should be avoided for as long as you are taking pain medication.
You may shower after 48 hours, but avoid tub soaks for a month.
Most social functions and work activities can be resumed in 2-3 weeks.
Strenuous exercise, as well as hot tub and swimming pool activities can be resumed at 4 weeks.
Sleep on your side or stomach.
Wear a compression garment for 2 weeks following surgery.
For more recovery tips, see here: http://www.drjjwendel.com/brazilian-butt-lift-recovery-instructions
You can expect swelling and discoloration for 6-8 weeks. In some cases, these side effects persist up to six months. Temporary numbness, discomfort, bruising, swelling, soreness, burning, bleeding, drainage, and pain are not unusual. Dressings will come off about a week after surgery and sutures (if any) are removed in 7-10 days.
You should call Dr. Loeb at once if you experience sudden increases in swelling, bruising, redness or pain. Rash, nausea, vomiting and headache may be side effects to your pain medication, which you should discuss with your doctor.
More questions about butt lift surgery?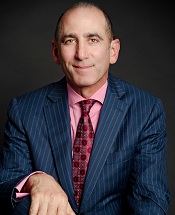 When researching Brazilian butt lift doctors, you'll want to be sure you pick someone who is board-certified in plastic surgery by the American Medical Board and recognized by the American Society of Plastic Surgeons. Look for a surgeon who performs at least a few procedures each month, which lets you know his or her knowledge and skills are fresh. Also, surgeons that are members of professional organizations demonstrate a commitment to ongoing training and the latest advances. Ideally, your surgeon will be able to do more than just the fat transfer surgery – but implants, lifts and other alternatives as well, so you have the widest range of choices to get the look you want.
Good questions to ask include:
What is or isn't included in the cost estimate you provide? Do you offer financing options?
What is your success rate for butt lifts and what do you do for patients who are unsatisfied with the results?
What are your requirements for Brazilian butt lift candidacy?
Where is the procedure performed and what kind of follow-up care do you provide?
Contact Dr. Thomas W. Loeb at 212-327-3700 to schedule a consultation in his Fifth Avenue office.
Additional Brazilian Butt Lift Resources:
Related Brazilian Butt Lift Articles: