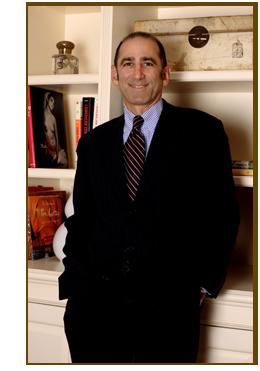 Need a breast lift surgeon in NYC ? New York City plastic surgeon Dr. Thomas Loeb performs breast lift surgery at his private Fifth Avenue surgical suite on the Upper East Side of Manhattan.
Breast lift, also known as breast uplift or mastopexy, is a surgical procedure that raises and reshapes sagging or drooping breasts, without altering the total volume of the breasts. The contour of the breasts is enhanced by removing excess skin and tightening surrounding tissues that have become too loose and elongated. Due to the natural aging process, a woman's breasts can lose their shape and firmness. Other factors that can contribute to sagging or misshapen breasts include pregnancies, breastfeeding, weight changes, gravity, and heredity.
A mastopexy is recommended to:
Restore breasts to a youthful firmness and shapely appearance
Reduce the size of the areola (the dark skin surrounding the nipple)
Raise and center the position of the nipple
Planning to consult a breast lift surgeon in NYC
Manhattan-based plastic surgeon Dr. Loeb consults with women of all ages who, for various reasons, are considering this surgery. Common complaints among patients include:
Breasts have lost their figure and volume
Breasts sag
Breasts appear to be flat, stretched, or pendulous
Nipples have dropped below the breast crease, or point downward
Expanded areolas
One breast is lower than the other
During your personal consultation at his private office on Manhattan's Upper East Side, Dr. Loeb, breast life surgeon in NYC may also review the benefits of having additional or alternative procedures to lifting the breast, such as breast augmentation, reduction, or other breast surgery. The doctor will also review your medical history and current health condition to determine whether you are a good candidate for this surgery. The best candidates are healthy women who maintain a stable weight and who have realistic expectations going into the surgery. A mastopexy is not advisable for patients who smoke as smoking significantly constricts blood vessels and decreases blood flow which adds unnecessary and risk and may delay healing.
Though every case is unique, Dr. Loeb generally recommends that women not undergo this procedure until they are finished with childbearing and breast-feeding. In most cases, a mastopexy will not negatively impact future pregnancies or your ability to breast-feed. However, you will find that any breast sagging caused by past child-rearing may re-occur subsequent to the mastopexy.
Procedure
Your surgery will be performed in Dr. Loeb's private surgical suite accredited by the American Association for the Accreditation of Ambulatory Surgery Facilities. Prior to entering the operating room, Dr. Loeb will draw on your breasts with a marking pen to pinpoint their new position and shape. Anesthesia will then administered.
During surgery, Dr. Loeb will begin by making the smallest incision possible to remove excess fat and sagging skin. Traditional methods rely largely on the style and placement of the incision (i.e. "doughnut," "lollipop," or "inverted T" incisions). Whichever method he uses, Dr. Loeb will then raise the remaining tissue and nipple to a new, higher position and apply a firm bandage over the sutures. If you request it, the circumference of the areolas can also be reduced.
The procedure generally takes between 3 and 4 hours. Your surgery may take longer depending on the degree of lift required and whether you opt to have breast augmentation at the same time as your lift. Dr. Loeb commonly combines the two procedures to achieve firmer and fuller contours.
Recovery
Dr. Loeb applies bandages to the incisions, which he instructs you keep for up to 4 days post-surgery. Once your procedure is complete, you will spend 2-4 hours in recovery and then return home. You may initially experience moderate pain, which can be alleviated with painkillers. Dr. Loeb also requests that you wear a supporting bra without underwire to facilitate healing.
Swelling and bruising in the breasts may continue for several weeks after surgery. Patients may also experience decreased sensitivity in the nipple and breast region. However, those conditions are most often temporary and soon, your breasts will be restored to their youthful firmness and raised, shapely appearance.
Post-op scarring may be significant and permanent. At first, scars will appear in the vicinity of the nipples, and will be red and raised in appearance. However within just two years of surgery, the scars will likely fade. Whenever possible, Dr. Loeb positions the scars on the underside of the breast, allowing the patient to wear low cut tops or bathing suits and show off her new shape.
Related procedures in NYC
Dr. Loeb offers a variety of breast enhancement procedures, including breast augmentation, breast reduction, and correction of breast asymmetry and inverted nipples. Any of these procedures may be combined with your breast lift. You will discuss all options with Dr. Loeb during your consultation at his Manhattan office suite to make the right choice.
Dr. Loeb is available to answer all of your questions about mastopexy. If you are interested in learning more about getting a breast lift in New York City, we invite you to call us at 212-327-3700 to schedule a private consultation with the doctor.