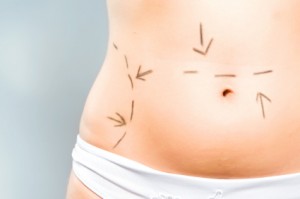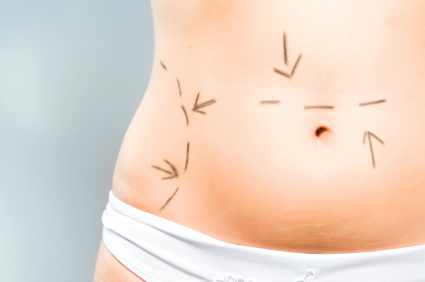 At last tally, Americans had more than 111,986 tummy tuck surgeries done, making it the sixth most popular cosmetic procedure. In fact, the number of procedures rose 87 percent from 2000 to 2014, according to the American Society of Plastic Surgeons. Over the years, patients are more satisfied with the results, as surgical techniques and expertise has improved.
Dr. Thomas W. Loeb received his board certification from the American Board of Plastic Surgery in 1988. For decades, he has performed successful surgeries for men and women who were less than satisfied with the shape and contour of their waistline, but for whom diet and exercise never seemed to do the trick. Patients travel from across the country and overseas for his expertise. Contact his Central Park East office to schedule a one-on-one consultation, and see why satisfied patients perennially praise his reassuring manner, confident know-how and unmatched aesthetic sensibility.
This procedure restores abdominal contour by tightening abdominal walls, repairs damaged muscle tissue, and eliminates excess skin. Often, liposuction is done to flatten the shape of the abdomen as well. Benefits of tummy tucks include:
Improved abdominal tone and aesthetic appearance
Reduction of urinary stress incontinence following vaginal labor
Better posture
Ventral hernia correction
Removal of up to 10 lbs. of abdominal fat
Improved long-term results following bariatric surgery
Tummy tuck surgery
Prior to surgery, a confidential one-on-one consultation with Dr. Loeb is the best way to determine if you are a good candidate for surgery and if Dr. Loeb is the right surgeon for you. Personal rapport is just as important as a surgeon's credentials and the cost when making a decision. Your personal health history and goals will dictate which procedure is selected.
Prior to surgery, Dr. Loeb may recommend that you:
Stop smoking for at least six weeks before and after the procedure.
Avoid alcohol for at least two weeks before and after surgery.
Eat a healthy diet, including increased protein, vitamin C and zinc.
Stop taking herbal supplements, aspirin and anti-inflammatory drugs.
Start a routine exercise program and lose those last few pounds before surgery.
Pick up loose, comfortable clothes, pain prescriptions, ice packs and petroleum jelly for the incision sites.
Find someone to drive you to and from your surgery and help you around the house initially.
In some cases, you may not be a good candidate for this procedure if:
You plan to have more children within the next five years.
You cannot or will not quit smoking.
You are morbidly obese.
You suffer from diabetes, blood clotting disorder, lung or heart disease, or circulatory problems.
You have scars from complications of a previous abdominoplasty.
The procedure itself takes about three to four hours, done under general anesthesia. While this procdeure is generally safe in the hands of an experienced surgeon, there are risks involved with any surgical procedure. The most serious risks are adverse reactions to anesthesia and the formation of deadly blood clots. More common are side effects like temporary bruising and swelling.
How much does it cost?
Prices include the following factors:
Anesthesia fees
Hospital or surgical facility fees
Medical tests ordered
Post-surgery garments
Prescriptions for medication
Surgeon's fee
Most insurers do not cover abdominoplasty, but there is no need to fret over "How much is a tummy tuck?" Dr. Loeb's friendly office staff is happy to discuss financing options with you. For instance, CareCredit is one popular low-interest loan program to help you afford this life-changing procedure if you so desire. In select cases of reconstructive surgery or corrective surgery, Health Savings Accounts or Flexible Savings Accounts can be used to pay for your procedure.
Tummy tuck before and after pictures
Looking at results is an excellent way to determine if your idea of beauty matches the surgeon's. Check out Dr. Loeb's gallery of before and after tummy tuck photos to search for body types similar to your own. This will help you develop realistic expectations of what can be achieved and help you decide if an abdominoplasty is the method you want to use to achieve your goals.
Pregnancy after surgery
You may have heard that this procedure is not advisable if you plan on having more children. In the great majority of cases, however, there is not any effect on the future pregnancy or the health of the mother or baby. Many women who become pregnant following an abdominoplasty find that the great results from their surgery last even after the birth of their child, although in some cases a revision surgery is necessary to re-tighten the abdominal tissues after the patient is done having children. If you don't plan to have children for a decade or more, then it might make sense to have the work done now so you can enjoy your physique while you're young and otherwise healthy.
Can I have this surgery after a c-section?
Yes, you can have this surgery done following c-section, but it's recommended that you wait 6-12 months to heal from your original surgery.
Waiting 6-12 months is better for you physically, emotionally and logistically, too. Tremendous demands are placed on new moms. The care of a newborn can prove challenging when you need to take care of yourself and recover for a couple of weeks.
You'll get the best and longest lasting results if you wait until you've reached your pre-pregnancy weight, your blood volume and tissues have snapped back to normal, and your hormones have stabilized.
Recovery
Most patients take 2-3 weeks off work following surgery. Two drains will be held in place by a support garment for about a week. Once the surgeon removes the drains and stitches, you may resume walking. Light exercise like recumbent biking and elliptical training can be resumed after a month. You will have to hold off on strenuous activity for 6-8 weeks.
Your flat, new stomach will be visible by the two-month mark when bruising and swelling subsides. Tummy tucks have some of the best patient satisfaction scores, with 97% of 15,000+ patients saying their surgeries were "worth it" on the independent review site RealSelf.com.
Tummy tuck scars?
Modern procedures are designed to hide or limit scarring.
If you have existing c-section scars, these can be incorporated into the new scar.
Following the surgeon's instructions for healing and not subjecting the incision sites to excessive force or abrasions will ensure the best possible results.
Contact Manhattan plastic surgeon Dr. Loeb at 212-327-3700 with any questions or concerns about this or other body contouring procedures in NYC.
Abdominoplasty resources
Related articles