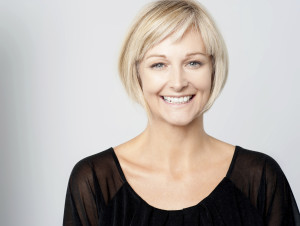 Want to tighten loose, sagging skin and noticeable jowls without surgery or downtime? A threadlift is a minimally-invasive facelift and the most effective way to turn back the clock without going under the knife. This anti-aging procedure tackles wrinkles, folds and sags, providing instant skin lifting effects.
What Is Threadlift?
Cleared by the FDA, the threadlift is an excellent option for those who want a less aggressive – and less costly – option for lifting facial skin into a more youthful position. Patients between the ages of 35 and 55 with heavy nasolabial folds, sagging cheeks or other premature signs of aging may be great candidates for a threadlift in NYC with Dr. Thomas Loeb. This procedure is highly customizable and may be performed in conjunction with dermal fillers to achieve optimum results.
Unlike a conventional facelift, which manipulates the deep tissues, and entails extensive recovery, a thread lift is a quick procedure and much easier on patients. Marionette lines virtually disappear, the brow is elevated, and cheeks regain their once chiseled appearance. Jowls are diminished and saggy chins disappear.
There is a second type of threadlift that has gained popularity known as the Minimal Invasive Nonsurgical Thread (MINT) Lift. Performed on the mid-face, this nonsurgical procedure corrects indications of age, such as sagging skin, by restoring a v-line and sharper jaw line. No incisions are required by the MINT Lift and therefore no scarring occurs. The biodegradable material used in this procedure is FDA approved and dissolves completely. Another advantage of this type of threadlift is minimal side effects, allowing the patient to return to their normal routine almost immediately after their procedure.
What areas can be treated with a Thread Lift?
The thread lift is becoming a popular alternative to facelift surgery, given its convenience, beautiful results, minimal downtime and versatility. Dr. Loeb can treat many areas with this procedure, including:
Brow
Eyes
Cheeks
Nasolabial folds
Jowls
Jaw line
Neck
Thread lift procedure
The threadlift procedure has been available for decades, but the technique and materials used have changed considerably in recent years. Absorbable threads have replaced permanent suture materials, which ultimately lowers the risk of infection and potential thread lift complications. The procedure is performed on an outpatient basis using local anesthetic. Fine micro needles are used to place dissolvable threads that lift and tighten tissue under the skin. There are no scalpels, no incisions and no risk of scarring.
The entire procedure takes an hour and less, and most patients experience little to no discomfort. The absorbable sutures have tiny barbs at the end that instantly elevate problem areas such as the cheeks, jowls, chin and neck.
The newer absorbable sutures, unlike previous threads, do not need to be anchored deep within the facial tissue, making this a much less invasive procedure, with more reliable results.
Thread lift: how long does it last?
Your skin is instantly lifted after a face or neck thread lift, and most patients notice the final effects of the procedure within 14 days. Results can last anywhere from 18 months to 3 years, and additional threads can be placed or to freshen up the lift.
Thread lift side effects
Thread lifts have a long track record of successful outcomes, and major complications such as edema, infection, asymmetry and thread extrusion are rare. Common side effects include swelling, numbness, minor bruising and tenderness at the site of placement. These side effects usually resolve within two days, so recovery time is minimal.
Patients may be advised to use ice compresses and take pain relievers as needed for the first couple of days.  Try and avoid strenuous exercise for two weeks and follow the post-procedure care instructions provided by your doctor.
Glowing Thread lift reviews
A threadlift can be used to raise and rejuvenate the brow, mid-face, lower face and neck in just 60 minutes time. Men and women bothered by drooping cheeks, deep nasolabial lines and hooded brows may benefit from this procedure, which delivers subtle yet amazing results. Thread lift before and after pictures show skin that looks tighter, more toned and younger, which takes years off one's appearance.
These candid reviews highlight the positive experiences of real patients who are thrilled with their Threadlift results:
"I could see the difference straightaway but we are on Day 4 now and it is starting to look even better."
 "As the skin is tightened through the threads, the fat from below the cheeks was pulled up onto the cheeks, which increased the definition of my jawline. I loved it! This was like multiple wishes done at once."
"After having a neck thread lift, the results were so astonishing that I went back to have my lower face done."
"I cannot believe how easy this procedure was, and so worth it! Some swelling, no bruises at all! Looked great! No more jowls, wrinkle in my neck! EASY!"
Thread lift cost
Average thread lift costs will depend on the extent of the treatment, the number of areas being lifted, and the expertise and location of your plastic surgeon. While prices may vary, the cost is substantially less than that associated with facelift surgery.
Thread lift near me: choosing the right NYC plastic surgeon
Although minimally invasive, a thread lift is still a medical procedure that requires extensive training and knowledge of facial anatomy. The best way to ensure a favorable outcome is to choose a reputable surgeon who has the expertise to provide natural-looking results.
If you're interested in a non-surgical face lift with a leading New York plastic surgeon, we invite you to schedule a one-on-one consultation with Dr. Loeb in his Manhattan or Great Neck office.
Additional Threadlift Resources: