Surgical Procedures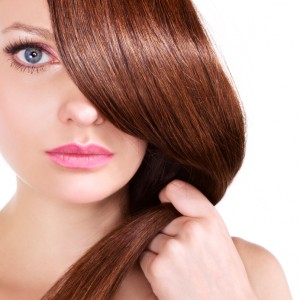 Cosmetic plastic surgery offers healthy individuals a chance to improve their outward appearance and self-image with both surgical and nonsurgical procedures.  From Botox injections and rhinoplasty to breast augmentation and liposuction, Dr. Thomas W. Loeb offers his patients the chance to refine their appearance with a number of carefully customized treatment options.  His goal is to leave you feeling naturally beautiful both inside and out.
Dr. Loeb offers plastic surgery procedures in New York City at his Fifth Avenue office. Nearly all procedures are performed within his own private surgical suite.  The environment is designed for quiet comfort, ensuring that patients receive the highest quality of care in utmost privacy. The facility has been fully accredited by the American Association for Accreditation of Ambulatory Facilities and staffs two full-time anesthesiologists as well as two full-time registered nurses. A private nurse is also available for overnight stays.
Plastic surgery procedures are varied primarily among facial surgery, body contouring, breast enhancement, and skin treatment. During a private consultation with Dr. Loeb, you will discover which procedures will give you the look you desire.  Some surgical procedures are commonly combined, while others are better performed on their own. Non-invasive skin rejuvenating procedures are often combined in one visit to achieve nearly instant results with minimal downtime.
Facial plastic surgery
Facial plastic surgery corrects self-perceived imperfections in some and restores a youthful appearance to others. Surgical procedures such as rhinoplasty, lip augmentation, or chin augmentation often address a patient's greatest physical insecurity.  The results are often dramatic and fulfilling for both doctor and patient.   Those who opt for a full face lift enjoy a restoration of their youthful appearance.   Though recovery takes some time, the results are beautiful, long-lasting, and most importantly- natural looking.
Breast Enhancement
Women may seek several forms of breast augmentation surgery.  Breast augmentation, breast lift, and breast reduction are among the most commonly requested procedures.  For those who have always dreamed of larger, fuller breasts, breast implants are the logical choice.  For those whose breasts have lost volume and firmness as a result of pregnancy or age, a breast lift might be indicated.  Still some women suffer as a result of having breasts that are too large for their frame. In this case, breast reduction offers women greater physical mobility and comfort.
Dr. Loeb values a natural appearance when it comes to any procedure, and breast enhancement surgery is no exception.  Whether he is lifting, enlarging, or reducing the size of your breasts, his goal is always to provide a final result that reveals beautiful, natural-looking curves.
Body Contouring
Body contouring enhances your body's natural shape by accentuating desired curves and eliminating those less desired.  Whether its your genes, pregnancy, or extreme weight loss, some areas of the body are more resistant than others to exercise and healthy living.  Body contouring procedures such as liposuction, tummy tuck, thigh lift, and even labiaplasty can produce the kind of results that a good diet and exercise simply cannot deliver.
Most body contouring procedures are considered permanent though Dr. Loeb encourages patients to maintain a healthy lifestyle for optimum results.  Timing is another concern for candidates. For example, a tummy tuck is not typically recommended for a woman considering a future pregnancy.  Some scarring is an unavoidable result in any surgery with incisions. However, Dr. Loeb takes great care to make only the most minimal incisions in the most discreet locations. Scarring always fades over time.
Skin Treatments
Non-invasive cosmetic plastic surgery has never been more exciting as new technology continues to innovate methods of skin rejuvenation.  From injectables like Juvederm and Restylane to Fractora fractional skin resurfacing and laser resurfacing, the science seems to expand every day. Dr. Loeb offers all of the latest non-invasive procedures at his Fifth Avenue office.
To learn more about plastic surgery in New York, and the plastic surgery procedures offered by Dr. Loeb, we invite you to contact the office for a private consultation.  Call 212-327-3700 for convenient scheduling.