Frequently Asked Questions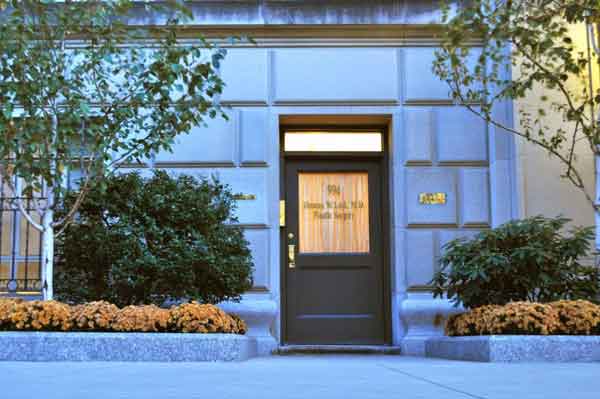 Rhinoplasty FAQ
What is rhinoplasty and how is it performed?

Rhinoplasty changes the shape of a person's nose.
It usually improves the nose's look or fixes breathing problems.
During the procedure, the surgeon makes small cuts inside the nose or sometimes outside, then reshapes the bone and cartilage. In order to help the nose heal, the cuts are closed and bandaged.
With a rhinoplasty, you can feel better about your appearance and breathe better.
How do I choose a qualified plastic surgeon for rhinoplasty?

Consider reading patient reviews, viewing before-and-after photos, and scheduling consultations to assess the surgeon's expertise, communication skills, and alignment with your goals before choosing a plastic surgeon.
What can I expect during the recovery process after rhinoplasty?

You can expect swelling, bruising, and discomfort after rhinoplasty.
For the first week, you might need a splint or cast on your nose.
It's common to have nasal congestion and difficulty breathing at first.
In most cases, swelling and bruising subside after a few weeks, but it can take a few months for the nose to heal and for the final results to show.

You'll need to follow your surgeon's post-op instructions, including avoiding strenuous activities and protecting your nose. You'll want to make sure you have regular follow-up appointments with your surgeon so you can monitor the healing process.
Will there be visible scarring after rhinoplasty?

Rhinoplasty scars are usually hidden inside the nose or in places you can't see them.
The surgeon makes small cuts on the inside or outside of the nose, but they try to leave as few scars as possible.

After a while, scars fade and become less noticeable.
As a result, most people won't have visible scars after rhinoplasty, so they can enjoy their new nose without worrying about visible marks.
CLICK HERE TO SEE A VIRTUAL TOUR OF OUR OFFICE
Please feel free to review the links to the right regarding office hours, anesthesia, our state-of-the-art surgical suite, and more.
To schedule a private consultation with Dr. Loeb regarding plastic surgery in New York, please call the office at 212.327.3700, or to request an appointment by email, submit the form to the right and we will contact you promptly. We look forward to speaking with you.