Click here to read our response to COVID-19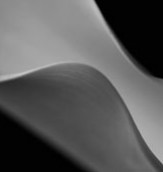 We strive to ensure that you experience the greatest possible comfort and respect during your surgery. Your surgery will be performed in our own state-of-the-art ambulatory surgical suite or in an equivalent hospital-based surgical facility. (Ninety-nine percent of surgeries are done in our own surgical suite). The advantages of having your surgery performed on-site include the presence of our own full-time anesthesiologists, two full time registered nurses and an operating room/surgical suite specifically designed for aesthetic plastic surgery procedures. Our operating suite is fully accredited by The American Association for Accreditation of Ambulatory Surgery Facilities.
Your surgery will be performed in a private and quiet setting where all the variables are controlled. If it's more comfortable for you, we invite your family to wait in our offices while you are in surgery. As well we welcome you to stay overnight with one of our private duty nurses if you'd like. Additionally, we can provide nurse assistance for our out of town patients who may require extra care in the days following their surgery.
994 Fifth Avenue
1000 Northern Blvd, Suite 340