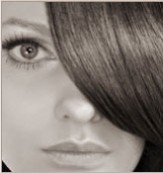 Are you wondering how you'll cover your NYC plastic surgery cost? Dr. Loeb wants to make it easy for you! Here you will find a wealth of information on exploring financing options, and understanding exactly what goes into the overall cost of plastic surgery.
One of the most popular concerns among patients who consult one-on-one with Dr. Loeb in his private Manhattan office suite is the cost of plastic surgery. Generally speaking, prices for cosmetic surgery depend upon the qualifications of the surgeon, where you live, and the type & complexity of the procedure being performed.
Dr. Loeb believes everyone should have access to the highest quality plastic surgery. Insurance might be available for certain procedures, and Dr. Loeb and his staff will outline all available payment options during your visit and help you find an affordable financing plan within your budget.
There is no denying that top quality plastic surgery can be expensive. It is an investment in yourself and your future, and many patients find that the benefits of finally being happy with how they look and having renewed self-confidence are priceless. Dr. Loeb especially urges patients never to cut corners in regard to plastic surgery, because you run the risk of sacrificing the quality of the work and even your safety.
Factors that go into cosmetic surgery cost
Plastic surgery prices can vary greatly, depending on geography and quality of the practitioner.
Here are a few of the factors that go into calculating the overall cosmetic surgery cost:
Surgeon's Fee: With a top surgeon in high demand like Dr. Loeb, you are paying for the education and expertise of the individual. How much time it takes to complete the surgery, the difficulty and complexity of the surgery, and the type of procedure used are all components that go into pricing. Furthermore, some surgeons include all pre-op and post-op care in their quotes, while others do not.
Facility Fee: Cosmetic surgeries may take place in a hospital or an independent surgery center. A hospital is the most expensive place to have a procedure done, followed by a certified surgical facility. Centers that are certified meet higher safety standards, which means having more staff on hand, the availability of costlier drugs, and more expensive monitoring equipment.
Recovery Fee: You also pay for the care you receive after your surgery. With local anesthesia, you can leave right after the procedure and there are no additional costs. General anesthesia will require closer monitoring and assistance from nurses as you gradually return to full consciousness. Additional costs may include transportation or at-home visits from nurses.
Anesthesiologist: It costs more to pay a highly trained anesthesia specialist than it would cost if a surgeon or nurse administers your sedation. Longer surgeries where different levels of anesthesia and continuous monitoring are required are more expensive. Sometimes you can elect what type of anesthesia you receive, but you should consider the pros and cons of your experience before the price. The cost of painkillers, antibiotics, and anti-nausea medication may be factored in as well.
Materials: The cost of dermal fillers can range by several hundred dollars, depending on what the "filler" is made out of. For instance, the most expensive fillers are made from fat harvested from the patient's own body or polymethyl-methacrylate microspheres suspended in purified collagen gel. Less expensive fillers include bovine-based fillers like Zyplast or Zyderm.
Lab Fees: Sometimes medical tests are required prior to surgery to make sure you are healthy enough to undergo the procedure. Tests may include: full blood count (to check for clotting disorders), electrocardiogram (to assess heart health), chest x-ray (to check lung function), a pregnancy test, urinalysis (to check for urinary tract infection), and a mammogram (to check for breast cancer). The necessity of these tests depend upon your age, health history, and current level of health.
Finding a NYC plastic surgeon in your budget range
Here are some tips, borrowed from USA Today, for choosing a cosmetic surgeon in New York:
Get ballpark figures in your area from the Healthcare Blue Book.
Ask your plastic surgeon of choice if you can get a discount for paying upfront in cash.
Be wary of credit card offers that start off at 0% APR, but later balloon to higher rates.
Avoid impulse buys — like Groupons for Botox, laser surgery, or liposuction – without consultation.
Don't cut quality corners: make sure the doctor is board-certified in plastic surgery, licensed, free of disciplinary actions, operating in an accredited facility, and experienced in the particular procedure you're going for.
Safety first!
One would assume that medical procedures are all closely regulated in America, but that is simply not the reality. The level of care one receives can vary greatly, as we see from the terrible plastic surgery horror stories that end up in the news and from TV series like "Botched." State laws governing office-based surgeries are so lax that some doctors perform cosmetic procedures after as little as a weekend spent observing other doctors or after a couple hours of training from a medical device manufacturer.
Only half of U.S. states require licensing or accreditation for medical offices where surgeries take place. Furthermore, most states allow any type of surgeon to perform surgery – regardless of their expertise; so, in some cases, you have dentists doing breast augmentation or orthopedic surgeons doing facelifts on the side to make more money.
It's up to the consumer to make sure his or her Manhattan plastic surgeon is – as Dr. Loeb is – board-certified by the American Society of Plastic Surgeons.
Cosmetic surgery financing
Some patients may qualify for a plastic surgery payment plan set up directly through the office of Dr. Loeb, with affordable payments each month. Interest-free payment plans may also be available.
Methods of payment for cosmetic surgery include:
Medical credit cards
Regular credit cards
Bank or credit union loans
Home equity loans and lines of credit
Unsecured medical loans
Doctor payment plans
401(k) loans
Family and friend loans
CareCredit plastic surgery financing options
CareCredit healthcare financing allows you to pay for cosmetic surgery procedures for yourself and your family with convenient monthly payments.
Short and long term financing options (up to 60 months) a

re available with little to no interest. CareCredit lets you take advantage of special financing offers for health, beauty and wellness care at participating providers such as Dr. Loeb. You can pay for multiple procedures at once without having to reapply. Contact Dr. Loeb's office today to find out more about the cosmetic surgery financing options available through CareCredit.
Have more questions about the cost of plastic surgery in NYC?
Contact the office of Manhattan plastic surgeon Dr. Thomas W. Loeb directly at 212-327-3700 to book a consultation or discuss costs. Dr. Loeb is board-certified in plastic surgery by the American Society of Plastic Surgeons and performs his procedures in a safe, certified and accredited surgical facility staffed with registered nurses and highly skilled anesthesiologists. Patients fly in from all around the world to see Dr. Loeb for his experience, skill, and expertise.
A one-on-one meeting with Dr. Loeb – either in his office or held virtually by computer – is the best way to get a realistic cost assessment. His recommendations often include solutions in various price ranges to give patients several different options.
Resources: