Dr. Loeb Answers Common Questions about Tummy Tucks
Andrew | February 18, 2015 | Posted in
Body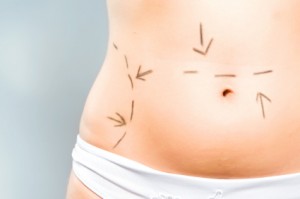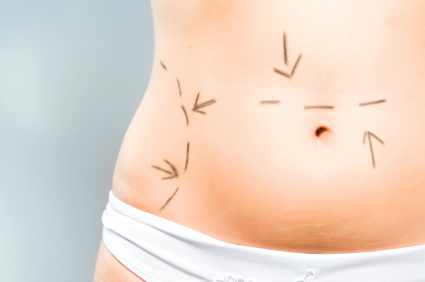 Before undergoing a tummy tuck, patients typically have a number of questions for Dr. Loeb about the procedure, covering everything from c-sections to tattoos, to risks and recovery time.
If you are considering surgery to sculpt and flatten the abdominal region, check out some of the most frequently asked questions about the procedure.
Who is a good candidate for a tummy tuck?
An abdominoplasty may be recommended for patients that have excess skin and tissue around the midsection that bothers them. Patients should be in reasonably good health, non-smokers with a healthy self-image and realistic expectations about what a tummy tuck can do for them. In most cases, it is recommended that you wait to have a tummy tuck until you are finished having children, since pregnancy can reverse the positive effects of the surgery.
Can I have a tummy tuck if I am overweight?
Tummy tucks are typically recommended for patients that have achieved a healthy weight, but have stubborn deposits of fat or loose skin that are interfering with the overall body contour. However, if your extra weight around the midsection is accompanied by loose layers of skin, a tummy tuck may be able to firm up the area by removing excess skin that will not go away with diet and exercise.
How does the pain of a tummy tuck compare with that of a C-section?
Some patients report that the pain after a tummy tuck is much easier to tolerate than that of a C-section or hysterectomy, while others think the two are similar in terms of post-operative discomfort. However, pain from a C-section is generally regarded as deeper inside the abdomen, while tummy tuck discomfort is more similar to muscle pain.
What are the options for pain management after a tummy tuck?
There are a number of excellent options for pain management today, depending on your specific procedure and your individual pain threshold. The majority of patients find the pain is quite tolerable with prescription medication, which is often switched to over-the-counter pain relievers within a few days after surgery.
Is swelling after two months normal for a tummy tuck?
Some swelling after a tummy tuck may continue for many months, even up to the first year after surgery. However, prolonged swelling should always be evaluated by your plastic surgeon, to rule out other reasons for the inflammation, like fluid buildup or infection.
What effect does a tummy tuck have on abdominal tattoos?
A tummy tuck could cut off a portion of an abdominal tattoo, depending on the specific size and location of the body ink. If you are concerned about your tattoo, talk to your plastic surgeon prior to your procedure to see what your options might be.
See the great results Dr. Loeb routinely achieves with abdominoplasty by viewing before & after tummy tuck photos from real patients!
Patients inevitably have questions and concerns before embarking on plastic surgery, which is why it is important to choose an experienced cosmetic surgeon like Dr. Thomas Loeb, who can help you make an informed & healthy decision about whether body contouring is right for you.
To learn more about getting a tummy tuck in NYC, or to hear about other procedures performed by Dr. Loeb at his Manhattan office, call 212-327-3700.