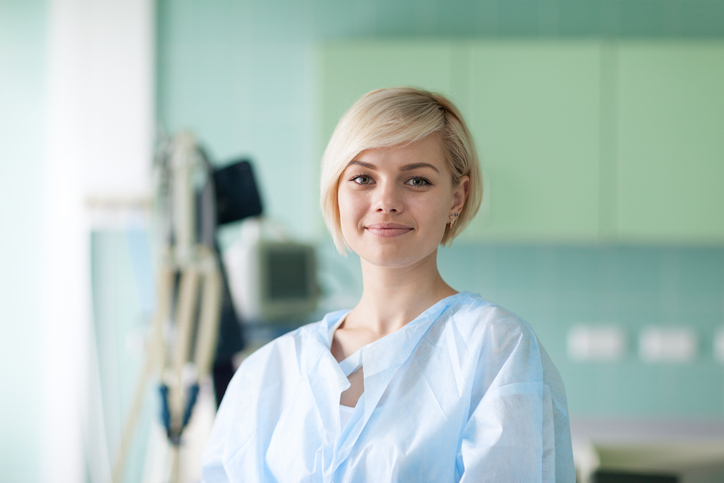 It is always a good idea to turn to a well-qualified, experienced plastic surgeon for a labiaplasty, rather than going to a non-specialist or a gynecologist. There are many reasons for this, but above all, you should prioritize your own health and safety. By choosing a plastic surgeon who has extensive experience with this particular surgery and who has attained board certification, you can rest assured that you are in good hands before, during, and after the procedure.
Plastic surgeon or gynecologist?
In order to choose between a plastic surgeon or a gynecologist to perform your labiaplasty, it can be helpful to have a basic understanding of what the specialties of these two professions are. Ob-Gyns specialize in obstetrics and gynecology. They are women's health doctors. This is a broad field that includes everything from delivering babies to prescribing hormone treatments for women entering menopause.
In addition, Ob-Gyns often function as primary care doctors. Although they are not considered family physicians, Ob-Gyns often report that many of their patients see Ob-Gyns as primary care doctors, even turning to them for care for chronic diseases like diabetes or heart disease.
To sum up, Ob-Gyns have a broad range of knowledge regarding women's health. Although they may perform minor procedures, such as the placement of intrauterine devices (IUDs) and minor surgeries, Ob-Gyns primarily provide office care. They typically lack extensive surgical experience. This is a major reason why it's generally best to see a plastic surgeon for a labiaplasty, rather than a gynecologist.
Plastic surgeons do not provide primary care services, such as pap smears or diabetes care. They may provide some minimally invasive services, such as Botox or dermal filler injections. However, the majority of their practice is focused on surgeries. Because plastic surgeons spend so much of their professional life in the surgical suite, they have the in-depth anatomical knowledge and excellent technical and aesthetic skills required to perform a safe and effective labiaplasty.
A closer look at the qualifications of plastic surgeons and gynecologists
When choosing between a plastic surgeon and a gynecologist to perform a delicate labiaplasty procedure, it may be helpful to take a look at the specific qualifications of each type of doctor. First, plastic surgeons must earn their bachelor's degree, followed by the successful completion of a four-year medical school. They then complete a three-year residency program to develop general surgical skills.
After that, plastic surgeons may complete a second three-year residency program specializing in plastic surgery. They can then secure board certification through a national certifying body. Board certification is optional. However, it's best to choose a plastic surgeon who has it because it indicates a particularly high level of expertise.
Gynecologists also start by earning a bachelor's degree, followed by the successful completion of medical school. They then complete a residency program in obstetrics and gynecology. This is a generalized program designed to instill specialized knowledge and skills in women's health and reproductive medicine.
Note that of the two professions, plastic surgeons spend the most time training for surgery. They train specifically for reconstructive plastic surgery, and functional and cosmetic enhancement. Due to their advanced surgical knowledge and clinical skills, it's preferable to choose a plastic surgeon to perform a labiaplasty.
Consult Dr. Loeb: a board-certified plastic surgeon in NYC
When you have decided that it is the right time to pursue a labia reduction procedure, you should choose an experienced plastic surgeon with board certification. In New York City, many patients turn to Dr. Thomas Loeb, a board-certified plastic surgeon who has more than 30 years of experience in the field. Dr. Loeb is known for his excellent clinical knowledge and skills, and has a reputation for providing world-class patient care. You can schedule a confidential, one-on-one consultation for a labiaplasty in NYC by calling Dr. Loeb's office in Manhattan.
Additional resources for labiaplasty patients: