Plastic Surgery Solution For Former World's Fattest Man
Jenn Fusion | June 22, 2015 | Posted in
Body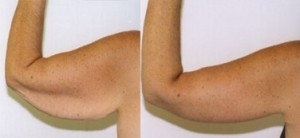 Even though he had gone through the trouble of losing 650 pounds on his own, having the last 50 pounds surgically removed in a 9.5 hour operation made all the difference for Paul Mason, who was once deemed "the fattest man in the world" at 980 pounds. His surgery was done to remove the crippling skin that draped his body and disabled him.
According to the NY Times, "It means he can get out of his wheelchair and go for a walk. It means he can take a shower standing up. It means that his knees no longer ache, that he can slip easily in and out of bed without feeling like he has anvils strapped to his thighs, that he has sensation in his feet, and that when he puts his pants on he does not have to contend with an apron of extra flesh flopping from his waist to his thighs."
Weight loss plastic surgery in NYC grows in popularity
The man from Ipswich, England traveled to have weight loss plastic surgery in NYC, which has become quite commonplace. The American Society of Plastic Surgery reports that 45,000 Americans had body sculpting plastic surgery following massive weight loss in 2014.
Dr. Thomas Loeb, a board-certified Manhattan plastic surgeon with over 25 years of experience, has seen a 10% increase in the number of thigh lifts, upper arm lifts, lower body lifts, tummy tucks and breast lifts for patients who have lost a good deal of weight.
"It's a complex surgery to be sure, but it's essential for anyone expecting quality of life after shedding the pounds," explains Dr. Loeb. "Diet and exercise are not going to pull the skin back into place. The only option these patients have is surgical removal."
Weight loss surgery is a complex procedure requiring the skills of a specialist
For Mr. Mason's operation, a team of surgeons were brought in just to manage the health issues he suffered from – such as blood clots and swelling. The biggest challenge, they say, was removing hundreds of blood vessels – which, in some cases, were four times the normal size. Before removing the skin, all the blood vessels had to be identified, cauterized and tied or clipped. Missing just one of these vessels could cause the patient to bleed out, so great care was taken in a process that took hours. Cutting the first piece of skin from Mr. Mason's abdomen took four hours. After removing 25 pounds from his midsection, they removed another 25-30 pounds from his legs, using over 1,000 sutures spanning about eight feet in length.
Quality of life improves following NYC weight loss surgery
Eventually, he plans to have one more operation to remove the loose skin around his upper arms. At least, for now, he is able to enjoy life and take more than a few steps. Following his surgery, Mr. Mason was able to walk his dog in the garden every morning and do simple things that other people take for granted. "I was able to sit in a cinema seat for the first time in 30 years and hold hands and cuddle, like couples do," he said.
Dr. Thomas Loeb is frequently consulted as an expert in weight loss plastic surgery. He invites patients to book a private one-on-one consultation with him to learn more about body sculpting procedures, insurance coverage, and recovery. Take a virtual tour of the office and call 212-327-3700.