How Long Do Breast Lift Results Last?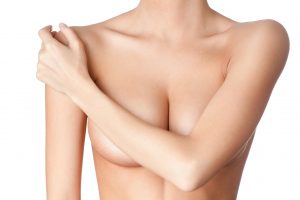 A breast lift is a type of plastic surgery that tightens the tissues to lift the breasts, restoring a youthful contour. Breast lifts do not increase the size of the breasts. In general, the results of a plastic surgery can be quite long-lasting. But it's difficult to nail down a specific time period for the results because every woman's experience is a little different. The length of time your results may last depends on many factors.
Factors that contribute to breast lift results
The primary factor is the elasticity of the skin, which is mostly determined by genetics. Even with good skin elasticity, the effects of aging and gravity will gradually cause droopiness again. Significant or rapid weight gain and weight loss will also adversely affect the results of plastic surgery. And if you become pregnant, the breasts will naturally change. Not wearing a supportive bra consistently may also influence the sagging of the breasts.
Take good care of your skin
Skin elasticity is hard to change because it's mostly governed by genetics. But some research suggests that your diet can influence it. After having a breast lift surgery, make sure you get enough vitamin C and vitamin E in your diet to support your skin health. A diet with sufficient protein may also be helpful.
Even more impactful than one's diet is sun exposure. If you're going to be out in the sun for a few hours, wear clothing that covers the décolletage. And always wear sunscreen on all areas of exposed skin.
Maintain a stable weight
Substantial changes in weight can encourage sagging and drooping of the breasts. Keep track of your daily dietary habits and make an effort to exercise on most days of the week. It can be helpful to invest in a bathroom scale so that you can monitor weight fluctuations. If you haven't yet had the breast lift, and you're trying to lose weight, get to your desired weight range first before having the surgery.
Similarly, plastic surgeons recommend that women wait until they're done having children and breastfeeding before scheduling a mommy makeover like a breast lift.
Choose the right support
It's no secret that choosing the right bra can be a major headache. But not wearing the right support—or even worse, avoiding bras altogether—encourage the breasts to droop. Consider visiting a retailer that offers professional bra fittings to make sure you select the right size for your needs. It's also a good idea to wear a sports bra while exercising for extra support, particularly if you have large breasts.
Schedule your personal consultation today
Dr. Thomas Loeb is a board-certified plastic surgeon who routinely performs breast lift surgery in NYC. During your one-on-one consultation with Dr. Loeb, you'll talk about what dissatisfies you about your appearance and how you would like to change it. Dr. Loeb may recommend a breast lift if your primary concern is the sagging of the breasts, rather than the size. You can request your confidential breast surgery consultation by calling Dr. Loeb's office in Manhattan, NYC at 212.327.3700.
Additional resources about breast lift results:
American Society of Plastic Surgeons, How long do breast lift results last? https://www.plasticsurgery.org/news/blog/how-long-do-breast-lift-results-last
American Society of Plastic Surgeons, Breast Lift, https://www.plasticsurgery.org/cosmetic-procedures/breast-lift/results