Is Combining a Breast Lift with Implants a Good Idea?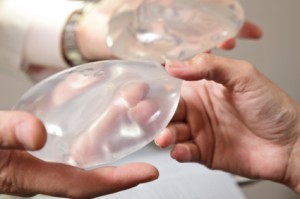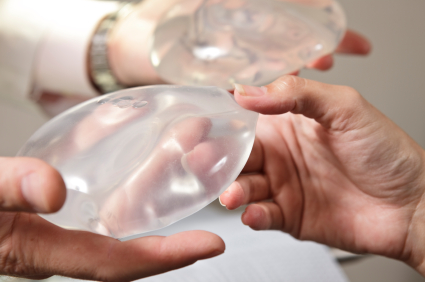 Breastfeeding, age, gravity, genetics, and major weight fluctuations can cause breasts to sag and deflate over time. A once perky bosom can appear flat, droopy and pendulous after giving birth, or in some ladies, after hitting your mid 40's. Fortunately, mastopexy, or breast lift surgery can restore your bust line to its former glory – the pert breasts you once cherished as a young woman.
A breast lift can not only rejuvenate your breast profile and raise the nipples higher, the procedure can drastically reduce the size of the areola, which often get larger after pregnancy. Since the procedure doesn't affect the size and fullness of your breasts, many patients choose to combine a breast lift with augmentation at the same time.
But is this combination surgery safe and recommended, or is a two-stage method preferrable? Top Manhattan plastic surgeon Dr. Thomas Loeb explains some factors that should be taken into consideration.
Safety of breast lift with augmentation in one surgery
For most women, a breast lift with augmentation can be performed safely at the same time. A thorough physical examination will ultimately help determine if you're a good candidate. Women who have lost significant volume in the top portion of their breasts and who have a moderate degree of stretched tissue and sagging are likely candidates.
Just last year, a study published in the journal Plastic and Reconstructive Surgery found that a one-stage lift and augmentation procedure can be performed safely and with similar complication rates as a two-stage approach.
Breast implants (either silicone or saline) can restore fullness in the extra skin of the breast at the upper pole, helping achieve a better projection than a breast lift alone. In many cases when the procedures are done together, the surgeon can remove less skin, thus reducing potential scarring. By having the dual procedure all at once, patients can also avoid the anesthesia risk and expense of having two separate operations. In terms of recovery and healing, having the surgeries done concurrently means less downtime, and research suggests that revision surgery rates are about the same among one-stage and two-stage patients.
On the other hand, some cosmetic surgeons prefer to do a lift and augmentation in two separate stages. This is especially true in patients who need a great deal of breast contour lifting, or those who elect to have large implants, which may be more prone to early complications. A two-stage lift and augmentation breast surgery was the gold standard for years, but if the patient is a healthy, non-smoker with minimal sagging, the risk of potential complications is greatly diminished.
It's also worth noting that in women who have only minimal drooping, augmentation with breast implants alone may be enough to lift the breasts to a desirable youthful position. 
Private consult for a breast lift NYC
Based in Manhattan for more than 25 years, Dr. Thomas Loeb is a highly respected New York plastic surgeon who has extensive experience performing breast enhancement procedures, via augmentation with lifts and mastopexy alone.  Dr. Loeb is happy to answer all your questions during a private consultation here at his Fifth Avenue office and invites you to view his before and after gallery of breast lift surgeries, both with and without implants.
For more information about getting implants or a breast lift in NYC, please complete our online contact form or call our office at 212-327-3700.