What Makes Celebrity Faces Beautiful?
Jenn Fusion | June 1, 2017 | Posted in
Facelift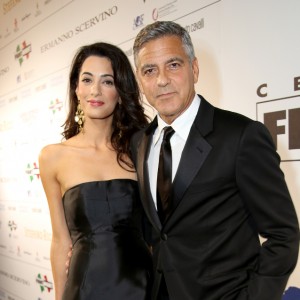 Some surgeons believe they have exact scientific ratios for symmetry, while others say not every beautiful face fits the mold just right. Having Amber Heard's eyes or Kate Middleton's nose might not make a person look exactly like these celebrities, but a plastic surgeon's trained eye can pinpoint thoughtful adjustments that bring out an individual's natural beauty.
We know a beautiful face when we see one, but what is it exactly about celebrity faces that makes them different from mere mortals? There are several different theories about why celebrity faces are so universally appealing.
Balanced facial features
There is much to be said about balanced facial structure. A straight nose that fits the face, eyes spaced one eye-length apart, high cheekbones, and a strong jawline are all prized features in a face. According to plastic surgery consultant Rajiv Grover, the "angle of beauty" is believed to be 81 degrees from the center of the chin to the outer edges of the cheekbones – a triangular shape face that matches that of Kate Moss or Michelle Pfeiffer. Similarly, Dr. Julian De Silva from the London-based Centre for Advanced Facial Cosmetic & Plastic Surgery, says the ancient Greek "Phi ratio of 1.618" is the secret for beauty. Celebrities who most closely embody these standards include Amber Heard, Kim Kardashian, Kate Moss, Emily Ratajkowski, Kendall Jenner, Helen Mirren, Scarlett Johansson, Selena Gomez, Marilyn Monroe, and Jennifer Lawrence. A one-hour beauty treatment using hyaluronic fillers can instantly make many women look prettier, more feminine, and youthful.
Attractive stand-out features
Of course, balance isn't everything. Some celebrities have utterly captivating, stand-out features that absorb all the attention of the beholder. Where would Kate Middleton be without her cute-as-a-button nose, Audrey Hepburn without her wide eyes, or Angelina Jolie without her full lips? What would Brad Pitt look like without his chiseled jaw-line, or Viggo Mortensen without his chiseled lips? Plastic surgeons often seek ways to bring out the natural beauty that a patient already has. Eye lifts, chin and cheek enhancements, rhinoplasty, and laser skin rejuvenation are popular treatments designed to do just that.
Shape and definition of contours
Stand-out features range from person to person, but what most beautiful faces have in common are strongly defined, well-shaped contours from their brows and cheekbones down to their chins and jawlines. "Strong" faces belonging to charismatic celebrities like Olivia Culpo, Jennifer Lopez, Natalie Portman, Victoria Beckham, and Emily Deschanel have clearly defined facial contours that make them look simply exquisite.
Faces, just like bodies, can benefit from having curves in all the right places. Some of these sexy curves get lost with aging-related volume declines, but can be restored. Facial contouring can be done using fillers like Restylane and Juvederm, as well as through surgical lifts and implants.
Baby faces
Dr. Martin Grundl, chair of applied psychology at the University of Regensburg in Germany, found that people were most attracted to high, wide foreheads. He concluded that people are hardwired to "prefer baby-like features because they indicate youth and fertility." Other child-like characteristics such as large, round eyes, curved foreheads, small noses, and short chins were universally said to be most attractive. Other studies have found that full, "cupid bow" lips are also desired. Plastic surgeons utilize endoscopic brow lifts, lip fillers, and a variety of other facial contouring techniques to give their patients more youthful looks.
Perfect skin
Flawless, glowing skin that lacks dark eye circles, blotchiness, and shadows can go a long way. This is especially true in photos of celebrities without makeup, who suddenly look haggard and painfully average. Sallowness or redness can easily age the face by a decade. Dermal fillers or Botox around the eyes can go a long way in improving the hollows that open up around the eyes. Chemical peels, light treatments, and dermabrasion are painless procedures that vastly improve the condition of the skin.
Contact NYC surgeon Dr. Thomas Loeb for a celebrity-beautiful face
"There is nothing wrong with wanting to look like a particular celebrity," says Dr. Thomas W. Loeb – who has more than three decades of experience, including high-profile transformations that landed him on TV and in magazines. He explains that the best changes are subtle and natural, but life-changing.
"Most of the time, the patients I treat have a certain feature that is out of alignment with the rest of the face, such as a larger nose tip, which is easily brought into proportion using the latest surgical techniques," Dr. Loeb adds. "Other times, it's just a matter of restoring some of the contours that have been obscured by aging, weight gain, or injury."
Contact NYC plastic surgeon Dr. Loeb for a confidential, no-obligation consultation to see what's possible by calling today.
Additional "secrets of celebrity beauty" resources: