More Plastic Surgery Options Than Ever Before
Jacky Gale | February 29, 2016 | Posted in
News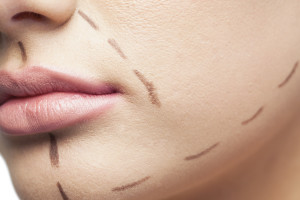 According to the American Society of Plastic Surgeons (ASPS), U.S. cosmetic surgeons continue to report an upward trend in the total number of procedures performed.
In 2015 alone, U.S. patients underwent about 15.9 million plastic surgery procedures. This figure reflects both minimally invasive cosmetic enhancements and surgical procedures.
Compared to 2014, this represented a two-percent increase. Since 2000, the total number of procedures performed each year has risen by an incredible 115 percent.
Shift in aesthetic preferences
ASPS President David H. Song, MD, MBA, FACS, noted that plastic surgery patients have been shifting slightly away from traditional surgeries to focus on improving other areas of the body. "While more traditional facial procedures and breast augmentations are still among the most popular, we're seeing much more diversity in the areas of the body patients are choosing to address," said Dr. Song. He went on to state that with more options available to them than ever before, patients have the luxury of a fully customizable experience, thanks to the personalized, one-on-one patient care provided by dedicated plastic surgeons.
Procedures by the numbers
Although face lifts and breast augmentation remain among the most popular of procedures, more patients than ever are choosing to fight the effects of gravity and aging by lifting other parts of the body.
The rate of breast lifts performed in the U.S. increased from nearly 53,000 in 2000 to over 99,000 in 2015 – an 89-percent increase.
Butt lifts have also increased significantly – from 1,356 in 2000 to 4,767 in 2015. This 252-percent increase may be due at least in part to the greater range of options available. Buttock lifting and augmentation has been given a boost thanks to autologous fat injections. Patients first undergo liposuction to remove undesirable fat from areas of the body such as the love handles and abdomen. The fat is then processed and artistically injected into the buttocks to provide the desirable uplifted, rounded look.
Even more impressively, the rates of lower body lifts and upper arm lifts have increased by 3,973 and 4,959 percent, respectively. In 2000, there were only a paltry 207 lower body lifts reported and just 338 upper arm lifts. In 2015, 8,431 patients underwent lower body lifts and 17,099 enjoyed the benefits of upper arm lifts. Lower body lifts are particularly popular among patients who have had significant weight loss, such as weight loss after bariatric surgery. Significant weight loss tends to leave behind copious amounts of excess skin, which must be surgically removed.
However, of all cosmetic surgery procedures performed last year, breast augmentation remains the most popular, followed closely by liposuction and nose reshaping. Eyelid surgery and tummy tucks take the runner-up spots.
Among minimally invasive procedures, Botox is still the most popular injectable, although many more patients have turned to soft tissue fillers lately than in 2000.
Achieving your new look in NYC
World-renowned plastic surgeon Thomas W. Loeb, M.D., P.C., offers confidential one-on-one consultations during which patients can discuss aesthetic preferences and goals. Facial, breast and body contouring procedures are performed in our Upper East Side surgical suite.
Residents of Manhattan and beyond are invited to call 212-327-3700 to schedule a consultation.