Plastic Surgery Trends: What's In and What's Out in 2021
Jacky Gale | February 16, 2021 | Posted in
News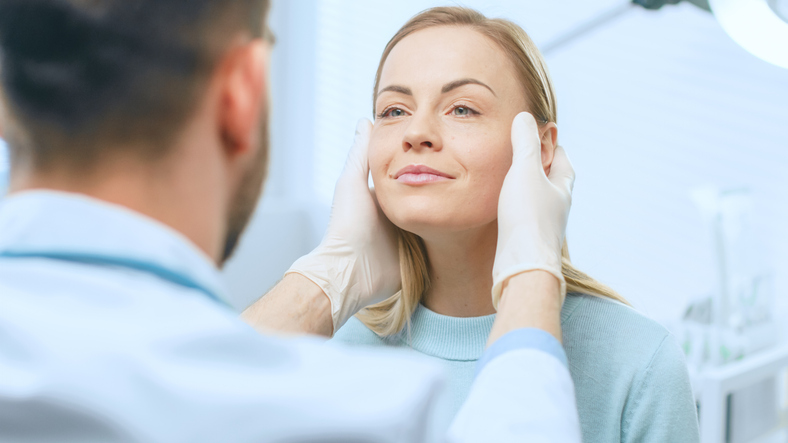 Beauty trends come and go. Consider, for example, the Middle Ages trend of removing all of one's eyebrows and eyelashes in order to accentuate the forehead. Today, full lashes and contoured brows are considered highly desirable. It can be useful to take a look at the plastic surgery trends expected to be in and out for this upcoming year, as this can help you plan your own beauty goals. However, it's best to consult a trusted plastic surgeon who will help you enhance your natural beauty in a manner that is timeless. This way, you'll never regret your new look.
IN: Combination treatments
Aesthetic technologies are better and more versatile than ever before, allowing for some exciting developments in facial rejuvenation. In particular, women and men alike have been flocking to combination treatments, and this trend is expected to continue well into 2021.
It's common, for example, to combine plastic surgery with nonsurgical or minimally invasive treatments. If you're interested in facial rejuvenation, consider having a mini facelift combined with Botox injections to erase your forehead wrinkles. If you're interested in liposuction to deal with those stubborn love handles and cankles, why not opt for laser skin resurfacing to erase years off your face? Talk to a plastic surgeon about the possibilities!
OUT: Oversized breast implants
Not long ago, an exaggerated hourglass figure was in high demand. As a result, many women opted for oversized breast implants to achieve an almost aggressively feminine silhouette. Plastic surgeons are seeing a decrease in the number of patients asking for very large breast implants. It's expected that in 2021, women will be more likely to choose moderately sized saline, "gummy," or silicone implants.
This can be attributed in large part to a growing desire for a natural look. Although women want to look more aesthetically appealing, they don't want to look as if they've "had work done." In addition, women are becoming more aware of the potential risks associated with oversized breast implants. For instance, they can stretch the skin considerably and increase the risk of capsular contracture – a condition that causes pain, along with distortion and hardening of the area.
IN: Laser-assisted liposuction
This isn't your grandma's liposuction. Laser-assisted liposuction is far more advanced and offers greater benefits. Traditional liposuction involves using a cannula to suction out fat cells. It didn't do anything to tighten the skin, and patients often complained of excess skin after the surgery. Today, plastic surgeons can use laser-assisted liposuction, which melts fat for gentler removal, and both tightens and shrinks the skin.
Schedule a plastic surgery consultation in Manhattan
Taking a look at the latest trends in plastic surgery can help you refine your aesthetic goals, but ultimately, the most important thing is obtaining the look that's right for you within the necessary parameters of patient health and safety. Dr. Thomas Loeb, a board-certified plastic surgeon with years of experience, specializes in creating a custom treatment plan for each patient. He will work closely with you to understand your needs and goals before recommending a treatment plan that will enhance your natural beauty. Contact our office in Manhattan to schedule a private one-on-one consultation.