Choosing the Best Rhinoplasty Surgeon in NYC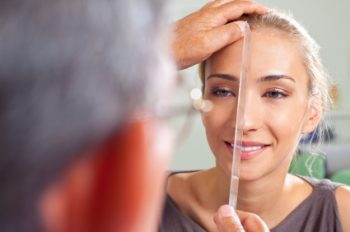 The nose is one of the focal points of the face. Many people will want to fix it if it is out of proportion to the eyes, mouth, or chin. It might make them feel insecure or self-conscious. The same is true of a nose that features a prominent bump or another anomaly. A rhinoplasty is a plastic surgery procedure intended to improve the nose's aesthetics or function. If you're thinking about undergoing this procedure, you should know that choosing a rhinoplasty surgeon is the most significant decision you will make. Use the following tips to help you select the best rhinoplasty surgeon in NYC.
How to choose the best rhinoplasty surgeon
You will live with the results of your surgery for many years, so it's essential to choose the best rhinoplasty surgeon to achieve the results you desire. Furthermore, although plastic surgery is usually for aesthetic reasons, it's still surgery. A patient's health is on the line every time they are placed under general anesthesia. Therefore, it's imperative to choose a highly trained, skilled plastic surgeon. Do background research, checking for reviews from prior patients, before and after galleries, and facility accreditation.
What makes a rhinoplasty surgeon the best?
Board Certification from the American Board of Plastic Surgery indicates that the surgeon has gone above and beyond the minimum requirements needed to operate on patients. In addition, a board-certified surgeon has achieved a high level of education and training.
When determining which rhinoplasty surgeon is the best, here are other factors to consider:
Years of experience
Track record of satisfied patients
Impressive before and after gallery of rhinoplasty patients
Extensive post-graduate education and training
Commitment to ongoing professional development
Dedication to furthering the field—e.g., faculty appointments, publications, and conference presentations
Why is Dr. Thomas Loeb a top choice for your next rhinoplasty?
If you conduct background research on Dr. Thomas Loeb, a world-renowned rhinoplasty surgeon in NYC, you'll find that his CV checks off all of those boxes mentioned above. Not only does he have extensive experience performing rhinoplasties, but he is often sought by patients for his expertise with revision rhinoplasty and teen rhinoplasty procedures. You can view Dr. Loeb's full resume here, but some highlights to consider are as follows:
More than 30 years of clinical experience
Board certification
Extensive post-graduate training and education
Served as a clinical instructor of plastic surgery at Cornell University
The outstanding results from Dr. Thomas Loeb!
Dr. Loeb takes pride in delivering aesthetically pleasing and highly functional results to each of his valued patients. You're invited to browse his before and after rhinoplasty gallery to get a sense of the possibilities. How would you like this expert rhinoplasty surgeon to improve your nose?
Schedule your consultation with Dr. Thomas Loeb in NYC
Schedule a confidential, one-on-one consultation with Dr. Thomas Loeb at his Fifth Avenue office in Manhattan. He will conduct a thorough evaluation to ensure you're a good candidate for a rhinoplasty, and you will receive all of the answers you need to make an informed decision. Call our office today to request a virtual or in-office consultation.
Additional resources on rhinoplasty procedures
Mayo Clinic, Rhinoplasty, https://www.mayoclinic.org/tests-procedures/rhinoplasty/about/pac-20384532
American Society of Plastic Surgeons, Rhinoplasty, https://www.plasticsurgery.org/cosmetic-procedures/rhinoplasty