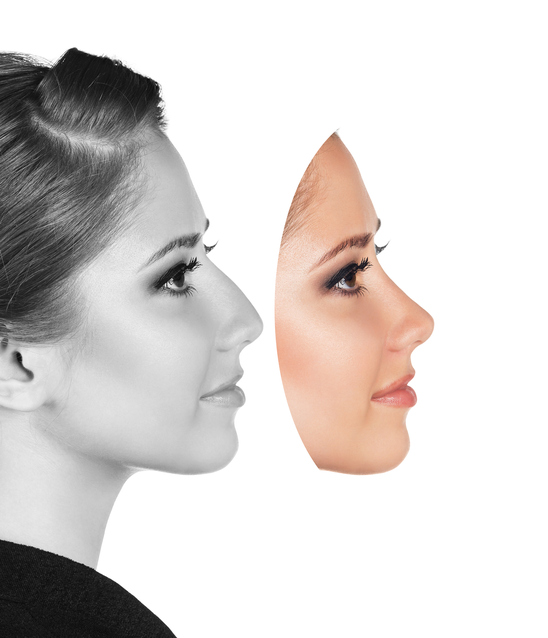 If you're considering plastic surgery to reshape and redefine your nose, you're probably wondering about cost. Whether you want to correct breathing problems or to improve facial harmony and balance, expenses – along with your choice of surgeon – are important factors.
How much does rhinoplasty cost? There are many variables that come into play, which we outline below.
How much is rhinoplasty?
No two patients are the same, so the cost of a nose job can vary significantly depending on the complexity of your case, your aesthetic goals, your surgeon's expertise and certifications, not to mention the geographical location where the rhinoplasty is being performed.
While surgery costs are a concern for most people, it's important to begin your search for a board-certified plastic surgeon who has performed hundreds if not thousands of rhinoplasties and excels in this exceedingly technical procedure. It takes years of experience and training to effectively reshape and sculpt the nose to achieve an aesthetically harmonious outcome, while maintaining or enhancing breathing functionality.
Expect rhinoplasty costs to be higher if you are correcting a botched nose job, as revision rhinoplasty is more difficult and requires exceptional skill to minimize scarring without compromising airflow. Since no two rhinoplasty surgeries are alike, there may be additional expenses based on the complexity of your operation.
If you'd like more information about rhinoplasty cost in NYC with Dr. Thomas Loeb, our staff would be pleased to discuss estimated expenses for surgical and facility fees.
After meeting with patients in person, Dr. Loeb can develop a customized surgical plan that will give patients an up-front outline of costs for their rhinoplasty in NYC.
Average cost of rhinoplasty: factors to consider
Bear in mind that there are several factors that will determine the final cost of a rhinoplasty procedure. Anesthesiologist fees, just like those of a plastic surgeon, will hinge on their credentials, reputation, and skill level. If you are uncertain if the price you were quoted includes the following factors, ask your rhinoplasty surgeon to clarify.
Nose job costs may include:
Surgeon's fee
Anesthesia fees (IV sedation or general)
Operating facility costs
Post-surgical garments
Follow-up visits
The nose job price you are quoted may or may not include ancillary expenses such as:
Initial consultation fee
Pre-operative medical tests
Prescription medications
Lab fees
Nose job cost covered by insurance?
Patients who suffer from breathing problems that may be relieved through rhinoplasty may have part of the cost covered by private insurance. This could include structural abnormalities of the septum or turbinates present from birth, or those resulting from an accident or illness. Nasal obstructions from deviated septums are a common reason for rhinoplasty, as it can improve airflow and breathing tremendously.
If your motives are purely cosmetic, however, then insurance will not reimburse for the procedure. It's always a good idea to check with your insurance carrier beforehand, as terms and policy coverage can vary between companies.
Finance options for rhinoplasty cost in New York
Many surgical practices offer financing options and payment plans for eligible patients. Dr. Loeb strives to make his services accessible to qualified patients with good credit who need short or long-term assistance paying their rhinoplasty expenses. There are affordable monthly payments through CareCredit™, with little to no interest.
If you are paying out-of-pocket for your nose job, you may qualify for a zero-interest repayment plan. Be sure to speak with our staff to find a financing solution that fits within your budget. Our New York plastic surgery office accepts all major credit cards, in addition to credit union loans and medical loans.
Nose job consultation in New York
When performed by an expert surgeon, rhinoplasty can enhance your looks, your breathing, and your confidence, making it a worthwhile investment. Schedule a one-on-one consultation with Dr. Thomas Loeb to discuss your goals and get a better sense of rhinoplasty costs for your specific case. Please call today or fill out the online form to schedule your appointment.
Additional Resources:
ASPS, How much does rhinoplasty cost? https://www.plasticsurgery.org/cosmetic-procedures/rhinoplasty/cost
Allure, Complete Guide to Rhinoplasty https://www.allure.com/story/rhinoplasty-everything-you-need-to-know
ASPS, Rhinoplasty Nose Surgery https://www.plasticsurgery.org/cosmetic-procedures/rhinoplasty/procedure