5 Qualities of the Best Plastic Surgeons
Ava Lawson | May 25, 2018 | Posted in
Body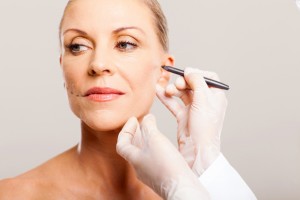 The number of men and women having plastic surgery has grown substantially over the years, as more people are embracing the intrinsic benefits of cosmetic enhancement. According to 2017 statistics from the American Society of Plastic Surgeons, there were more than 17.5 million procedures performed last year, ranging from Botox injections and face lifts to breast augmentation.
If you've been contemplating aesthetic enhancement, be it surgical, laser-assisted or injectable, how do you go about choosing the right surgeon for the job? The industry's increased demand for "lunch-time" makeovers has lured a number of unqualified professionals, all eager to jump on the plastic surgery bandwagon. Untrained and inexperienced doctors may have the best bedside manner or lowest prices in town, but is your health really worth taking such a risk?
To help you select a competent, skilled, trustworthy expert, we've compiled a list of qualities observed in our country's leading plastic surgeons. Whether you're interested in facial fillers, liposuction or a Brazilian butt lift, take your time and do your homework before making your decision.
#1 Education and training
A solid education and years of intensive training are fundamental to a plastic surgeon's success. With knowledge and training comes technical expertise, providing the ability to perform difficult procedures with precision and finesse. It goes without saying that any prospective candidate should be certified by the American Board of Plastic Surgery. The best surgeons will have attended top-notch schools, graduated with honors, earned a doctorate in medicine and have completed a rigorous plastic surgery residency.
#2 Extensive professional experience
Never underestimate the value of professional experience. How many years has the surgeon been in practice? Those with years of experience performing both surgical and non-invasive treatments will be in a better position to overcome complex challenges, identify solutions and exercise their finely-tuned technical expertise.
#3 Commitment to ongoing education
Top-notch plastic surgeons are constantly learning about the latest advances in their specialty – be it body contouring, fat grafting or laser skin resurfacing. They attend industry meetings and seminars, and regularly update their techniques and equipment to provide patients with the best care possible.
#4 Honesty and integrity
Beyond glowing patient testimonials, which speak to a surgeon's competence, bedside manner and post-op support, it's important to look for qualities such as honesty and integrity. A surgeon who puts patient care first and isn't afraid to say no when underlying medical concerns, unhealthy motivations or unrealistic expectations are obvious. An excellent surgeon will only recommend a procedure if you're a good candidate and they believe they have the skills to offer a great result.
# 5 Good Communicator
When a patient and surgeon can openly discuss aesthetic goals, potential risks and complications, and outline realistic expectations, there's a greater likelihood of patient satisfaction and success. Look for a surgeon with whom you are comfortable, and one who candidly answers questions and clearly explains the ins and outs of a chosen procedure. This is a professional who is genuinely invested in your wellbeing.
The best plastic surgeons in NYC are not shy about showcasing their before and after photos. They are glad to discuss the technique or surgical device recommended for your case. They are confident, intelligent, curious, and always take an ethical approach. Dr. Thomas Loeb has earned national notoriety for his expertise and clinical experience in plastic surgery. Renowned for his warm bedside manner and compassionate patient care, Dr. Loeb is regularly ranked among New York's leading surgeons.
Call 212-327-3700 to arrange a one-on-one consult in his Manhattan office today.
Read More about Qualities of the Best Plastic Surgeons:
JAMA Network, The Qualities of a Successful Surgeon https://jamanetwork.com/journals/jamasurgery/article-abstract/390786?redirect=true
American Board of Cosmetic Surgery, Choosing a Cosmetic Surgeon https://www.americanboardcosmeticsurgery.org/patient-resources/choosing-a-cosmetic-surgeon/
American Society of Plastic Surgeons, Choose a Board-Certified Plastic Surgeon https://www.plasticsurgery.org/news/press-releases/plastic-surgeons-work-to-maximize-patient-safety-in-the-operating-room