How Long Do You Have to Wait Between Plastic Surgeries?
Jacky Gale | May 31, 2019 | Posted in
Body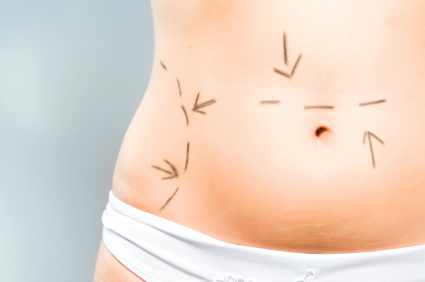 It's quite common for one person to undergo more than one plastic surgery. In fact, the trend in having multiple procedures at the same time has increased in recent years, according to the American Society of Plastic Surgeons. However, there's no reason to rush things. For elective surgeries like cosmetic enhancements, it's safest and healthiest to allow for a full recovery between two different procedures. You can talk to a board-certified plastic surgeon for personalized guidance.
Wait time between plastic surgeries
The wait time between plastic surgeries is largely dependent on how long it takes you to recover. Healing time will vary from one patient to the next, depending on issues like your overall health and your adherence to the surgeon's post-operative care instructions. It also depends on the specific type of surgery. As a general rule of thumb, it may take up to six weeks for a full recovery from breast augmentation surgery, although you'll likely return to light activities in about a week. A full recovery for liposuction might take a few weeks. It's likely that your plastic surgeon will recommend that you wait until you're fully recovered before having another surgery.
Combining multiple procedures
In many cases, patients who want to have multiple procedures will combine them into the same appointment. For instance, if you want to have a breast augmentation and a lift, you could get them done at the same time. If you'd like to have a facelift and a rhinoplasty, your surgeon may feel comfortable doing both in the same session.
"The combination approach is particularly common among women interested in a mommy makeover," says Dr. Thomas Loeb. "Many women decide to combine a tummy tuck with a breast lift, or a breast augmentation with a lift."
However, if you want to have more than two or three procedures performed, you may need to go into surgery on multiple occasions. There is always the potential for adverse reactions to the anesthesia, and the risk can be amplified the longer a patient is under anesthesia.
What to know if you're going to different surgeons
You may have heard that one surgeon is an expert at liposuction and another is a true artist with rhinoplasties. Because of this, you might be tempted to go to two (or more) different surgeons to have your procedures done. However, you should be cautious with this approach. First, make sure that you can't simply have all of your procedures done with the same plastic surgeon. If you'd really rather use multiple surgeons, you should make sure each surgeon is aware of your plan. Provide contact information for the other surgeon so that they can coordinate your care and develop the safest possible treatment plan for you.
Visit a board-certified plastic surgeon in NYC
There's no need to visit multiple plastic surgeons—just head over to the Manhattan office of Dr. Thomas Loeb. As a board-certified plastic surgeon in NYC with years of experience, Dr. Loeb is well-known for both artistry and technical skills. You can call his NYC office to set up an appointment for a one-on-one consultation.
Additional resources on plastic surgery: