How Long Does a Brazilian Butt Lift Take to Heal?
Jacky Gale | September 5, 2019 | Posted in
Body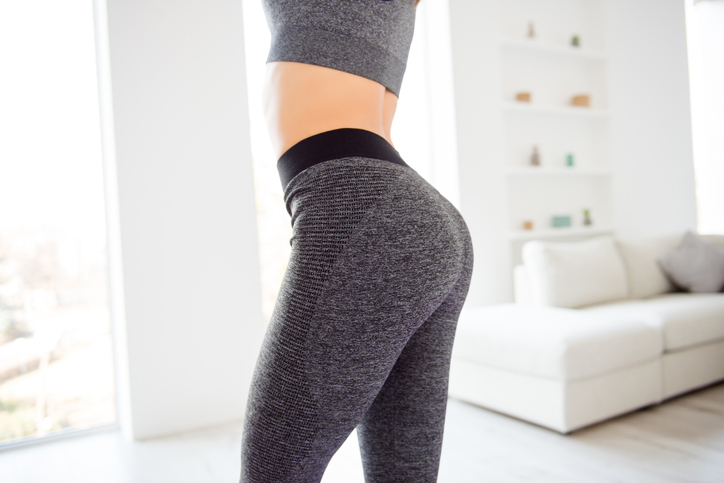 Thousands of butt augmentations are performed each year in the U.S. This statistic underscores the importance Americans place on having full, shapely backsides. If you're dissatisfied with your derriere because it's flat, sagging, disproportionately small, or asymmetrical, you may be a good candidate for a Brazilian butt lift. This procedure may involve transferring fat grafts sourced from elsewhere in the body, such as the abdomen or thighs, and implanting them in the buttocks. This has the added benefit of streamlining other parts of the body to produce a pleasing silhouette.
The recovery timeline
After any type of surgery, patients are generally advised to get plenty of rest and avoid strenuous activities. The same is true of Brazilian butt lift surgeries. Your surgeon may clear you to resume light activities within one week. Most patients can return to work after about 10 to 14 days. However, your surgeon will likely advise you to avoid exercising for about eight weeks. You should definitely avoid high-impact activities, such as running and jumping rope, until the fat cells have stabilized.
During the first two weeks, you must avoid sitting on your butt at all times. You will need to either stand up or lie on your side, propped up by your elbow, for all activities. The only exception is when you need to use the toilet. You must also avoid lying on your back for the first two weeks. If you're in the habit of sleeping on your back, and you tend to roll back over on your back in your sleep, you may need to purchase a body pillow to keep yourself propped up on your side.
After two weeks, you can use a donut seat to sit down. You must use it every time you sit. After eight weeks, you can resume sitting down normally.
When you'll see the final results
It can take several months for the final results of a butt lift surgery to "stabilize." In general, you should see the final results within six months, although every patient is a little different. Your results should last for many years. Since the surgery transfers your own fat cells to the buttocks, your body won't have a problem accepting the cells in this new area.
However, you should note that major weight fluctuations can affect the results of both the liposuction and the butt lift itself. You can maintain your results by eating a healthy diet and exercising regularly.
Schedule your confidential consultation in NYC today
If you're considering having butt lift surgery in NYC, you can schedule a confidential consultation with Dr. Thomas Loeb at his Fifth Avenue office. Dr. Loeb is a board-certified plastic surgeon with years of experience performing all types of cosmetic enhancements, including Brazilian butt lifts and other body contouring procedures.
When selecting a plastic surgeon, the doctor's clinical qualifications, technical skills, and sense of artistry are all important. That's why patients fly in from all over the world to work with Dr. Loeb on their cosmetic enhancements. He is known for superior technical skills and artistry, and he prioritizes the safety and well-being of his patients. Call Dr. Loeb's office at 212-327-3700 to request an appointment.
Additional resources for Brazilian butt lift patients:
American Society of Plastic Surgeons, Recovering from a Brazilian Butt Lift, https://www.plasticsurgery.org/news/blog/recovering-from-a-brazilian-butt-lift
American Board of Cosmetic Surgery, Brazilian Butt Lift, https://www.americanboardcosmeticsurgery.org/procedure-learning-center/body-procedures/brazilian-butt-lift/