How Long Does It Take to Recover from a Fat Transfer?
Sarah Klein | April 26, 2019 | Posted in
Body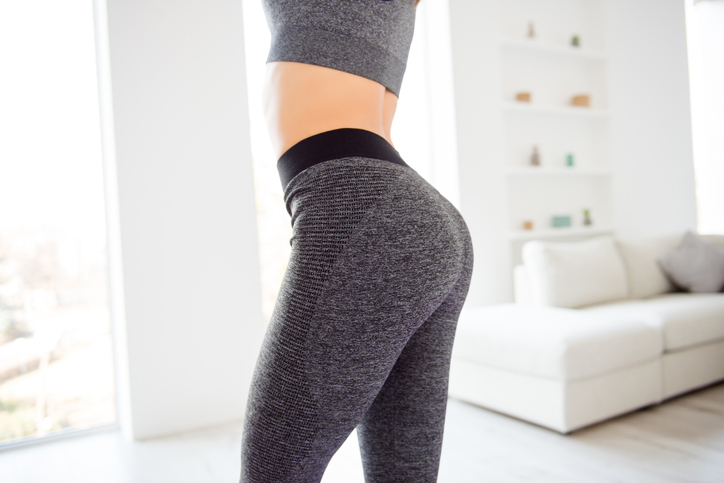 Fat transfer is becoming an increasingly popular form of cosmetic surgery. Of course, as with any other procedure, your body will need to recover after the operation. How long does this normally take?
What Is Fat Transfer?
First, let's cover the details regarding a fat transfer procedure, since there are still misconceptions. As suggested in its name, fat is transferred from one body part to another. Commonly, fat is taken from the stomach or thighs to enhance areas like the breast or buttocks.
The Brazilian butt lift is one popular form of fat transfer. The aim is to enhance the size and shape of the buttocks while slimming down your tummy and improving the body's overall S-shape curvature.
Even though the procedure involves fat removal and transfer, the operation is a lot less invasive than most people think. The doctor removes fat using a narrow tube. The removed body fat is harvested, where it undergoes a purification process before being carefully micro-inserted to the desired area.
Fat Transfer Recovery Time
After the procedure, the doctor may provide instructions on how to rest your body, as you may experience some sensitivity or minor discomfort. Your recovery time depends on how well you follow the doctor's recommendations. In most instances, it takes about one to two weeks to fully recover from a procedure that involves fat transfer to buttocks. After that time, you can return to your normal routine, such as working and doing house chores.
As for physical activity, you should be able to return to light exercise within two to three weeks. Generally, it takes about six to eight weeks before you can resume intense exercise, such as heavy weight lifting and full-length yoga sessions.
We must emphasize, though, that these durations depend on how well your buttocks or breasts respond to the newly deposited fat. As long as you rest the body part and follow the doctor's advice, then healing time should be well within the aforementioned timeframes.
What About Siting?
If you undergo a butt lift, will you be able to sit normally after the procedure? For six to eight weeks after the operation, you will need to use an inflatable pillow as a seat cushion. Sitting on a hard surface not only may cause discomfort but also disrupt the fat transfer.
How Long Before I See Results?
You should see noticeable changes immediately. However, there will be some swelling and redness in the first few weeks. As the swelling subsides over the coming days, expect more pronounced results. The final and long-term results will take shape in about four to six months.
Learn More About Fat Transfer
If you desire a more pronounced waistline or chest, then call Dr. Thomas W. Loeb for a consultation. At your one-on-one meeting, Dr. Loeb will discuss your aesthetic concerns and help you choose the right option to give you the body you've been dreaming about.
Additional resources:
American Board of Cosmetic Surgery, Brazilian Butt Lift, https://www.americanboardcosmeticsurgery.org/procedure-learning-center/body-procedures/brazilian-butt-lift/
Very Well Health, How Is a Brazilian Butt Lift Done, https://www.verywellhealth.com/how-is-a-brazilian-butt-lift-done-2709831