How to Get Rid of Back Fat with and Without Surgery
Jacky Gale | November 14, 2018 | Posted in
Body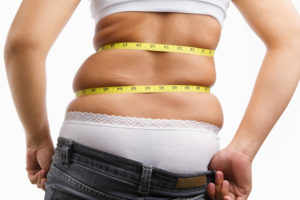 Like love handles and double chins, bra bulges are very common and difficult to get rid of. For many people, the question of how to lose back fat can be answered through diet and exercise alone. But stubborn back fat doesn't always respond to lifestyle changes, which is why you might consider a surgical option instead.
Without surgery: Cut down on unnecessary calories
Back fat accumulates because of genetics, muscle underuse, and excess calorie consumption. If the rest of your body is also overweight, then your back fat is likely due to poor dietary habits. For better or worse, you can't spot reduce fat through dieting, which means that as you work to rid yourself of that dreaded back fat, the rest of your body will also become more sculpted and defined.
Without surgery: Do targeted back exercises and lots of cardio
Although you can't target specific areas through diet alone, you can with exercise. The first essential ingredient for back fat removal is plenty of cardiovascular exercise. Choose exercises you enjoy that get your heart racing and your blood pumping to burn calories. Add in a couple of days of strength training exercises each week, including exercises that target your back muscles. Consider booking a few sessions with a personal trainer, who can design a program specifically for the results you want.
With surgery: Consider back fat plastic surgery
Traditional liposuction is an effective way to remove fat in targeted areas, like the love handles, thighs, stomach, and yes, even the back. But back fat removal has come a long way since the early days of traditional liposuction. If you're considering lipo, look for a plastic surgeon that offers Smart Lipo—a next-generation liposuction technology that is far gentler and more effective. Smart Lipo incorporates the use of a laser, which tightens the tissues and skin to produce even, tight results. It can even reduce cellulite!
Without surgery: Book an appointment for cryolipolysis
If you're ready to do more to address your back fat than just diet and exercise, but aren't quite sure about a surgical option, then it's time to think about cryolipolysis, a technique for freezing fat cells to destroy them. The dead fat cells are then naturally processed out of the body over time, resulting in a sculpted treatment area. Cryolipolysis is achievable with the CoolSculpting system, available at Dr. Loeb's Manhattan office. It allows you to reduce fat in targeted areas without having to go through surgery. There are absolutely no incisions, sutures, or down time.
Back fat removal made easy in Manhattan, NYC
Are you ready to bid adieu to your back fat and get the sculpted body you've always wanted? Book an appointment with Dr. Thomas Loeb at his Fifth Avenue office in Manhattan, NYC. As a world-renowned plastic surgeon, Dr. Loeb prides himself on taking the time to get to know each patient, and their concerns and expectations. During your one-on-one, confidential consultation, you'll learn about your noninvasive and minimally invasive options, like Smart Lipo and CoolSculpting. Ready to get started? Call 212.327.3700 today.
Additional resources for body sculpting:
CoolSculpting, Frequently Asked Questions, https://www.coolsculpting.com/what-is-coolsculpting/faqs/
Verywell Health, Smart Lipo, https://www.verywellhealth.com/laser-lipolysis-smart-lipo-everything-you-need-to-know-2709988