Reality Star K. Michelle Not Ashamed of Plastic Surgery
Ava Lawson | November 21, 2014 | Posted in
Body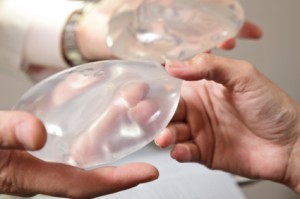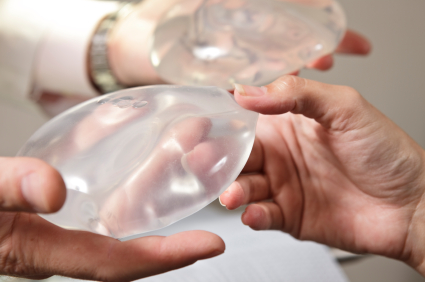 TV personality and cast member of the popular Love & Hip Hop Atlanta and Love & Hip Hop New York, K. Michelle unabashedly opened up her recent plastic surgery. The reality star claims she's not ashamed of going under the knife, and wants impressionable young fans to realize that no one's born perfect.
K. Michelle's candor about her cosmetic surgery is not only refreshing, it reflects a wider trend of celebrities and television stars admitting their "flawless" appearance isn't always what it seems.
"I don't want little girls to feel like I really did wake up like this, okay?" K. Michelle said in an interview with Huffington Post. "I'm not like that."
The singer and media diva went on to say that women shouldn't feel they have to change their look or do certain things in order to be popular, adding, "For a long time I didn't change my appearance. And now it's something that I wanted to do. I woke up in the morning and wanted a little whatever, but you're beautiful however you are."
 Singer's curvaceous figure aided by cosmetic surgery
The reality starlet's voluptuous body has been a hot topic for months. But are those curves natural or enhanced with a little nip and tuck? In her Huff Post Live interview, K. Michelle openly detailed her various body transformations: "I got my boobs done, I had fat transferred to my butt, I sucked out the stomach. You know, just normal women things."
In fact, fans of all ages can see K. Michelle go under the knife on her upcoming reality show "My Life," which will be aired on VH1. She's not embarrassed telling the public that she wanted her stomach fat rolls removed, courtesy of liposuction. And she claims that her shapely booty is indeed her own, but was just enhanced with fat transfers – a common procedure utilized by many NYC plastic surgeons.
Her bust line was also boosted with breast augmentation, and she reportedly had her cheeks lifted.
Renowned for her amazing voice, the reality star isn't afraid to dish out the truth on how some TV personalities and A-listers really attain their looks. And, in the process, she finally answered the burning question of whether she had buttock implants or injections.
While it would seem that K. Michelle supports self-appreciation and wants to impart good advice to teens and young adults, some critics may argue that her actions are anything but "normal" for the average woman. In the end, the decision to get breast implants or liposuction is a very personal one – and motivated by healthy, realistic expectations rather than a desire to fit in.
By far the most critical aspect of cosmetic surgery is choosing an experienced, board-certified plastic surgeon that you can trust.
Plastic surgery in Manhattan
In the world of reality television and intense social media interactions, the stigma of getting plastic surgery is a thing of the past. If you are considering facial rejuvenation or body contouring procedures and want to speak with a NYC plastic surgeon that is skilled, compassionate and praised for his results, Dr. Thomas Loeb is available for private consultations in his Fifth Avenue office.
He performs plastic surgery in Manhattan for both local residents and fly-in patients from all over the world. To arrange an appointment, please complete the online form, or call his office at 212-327-3700.