Why Fall & Winter is the Ideal Time to Have Plastic Surgery
Ava Lawson | September 18, 2017 | Posted in
Body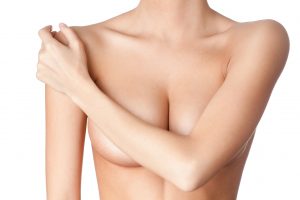 Thinking about breast augmentation or a facelift? If your heart is set on plastic surgery, but you're not quite certain about the timing for recovery, there are some definite advantages to scheduling cosmetic enhancements during the Fall and Winter.
Whether you want a total Mommy Makeover or some subtle body contouring, here are a few reasons why it's practical to plan certain procedures during the colder seasons.
More time to recuperate in privacy
With advancements in surgical techniques come shorter, easier recovery periods, but some procedures are more invasive than others, requiring more than a few days off work. If you're planning a tummy tuck, face lift or breast surgery, the Fall and Winter months are the perfect time to recuperate indoors in comfort. Cold, dreary weather is just another incentive to relax in your home, and proper post-op rest is paramount to a successful outcome.
Winter clothes help conceal
Getting out and about without attracting attention is a breeze during Fall and Winter, when you're covered head-to-toe in winter clothing. Sweater weather means you can easily conceal any bandages or post-op swelling, with no one the wiser. Scarves, hats and turtlenecks can help camouflage the effects of a brow lift or mini face lift, while bulky garments can hide your perky new bust line until you're fully healed.
Less sun and heat
Summer may be everyone's favorite season, but it's not the best time for certain plastic surgeries. Imagine wearing a compression garment (often worn after liposuction and tummy tucks) in 95-degree weather! The heat can also exacerbate post-surgical swelling. Minimizing direct sun exposure is especially important if you're getting laser skin resurfacing or a chemical peel as UV rays can slow healing time and even cause hyperpigmentation and scarring. As a general rule, new incisions should stay out of the sun for a minimum of 2 months.
Flaunt the New You this holiday
Want to unveil the New You just in time for holiday parties? Why not give yourself an early present this year by scheduling your treatment in September- October. This allows ample recovery time. By the time Thanksgiving rolls around, you'll be ready to flaunt your new figure and confidence to family and friends.
More vacation time from work
For many busy professionals, it's easier to tack on some extra vacation days around Christmas, Hanukah or New Year's, allowing extra time to recuperate and recover after surgery.
Plastic surgery in New York City
Due to the benefits listed above, many of our patients schedule their body contouring, facial and breast procedures during the Fall and Winter months. If you're thinking about a little nip and tuck this autumn, contact internationally-renowned NYC plastic surgeon Dr. Thomas Loeb for a private consultation.
You can request an appointment by email, using our online contact form, or by calling 212-327-3700.
Additional Resources:
The American Society for Aesthetic Plastic Surgery, Three reasons why fall and winter are the best times for plastic surgery https://www.surgery.org/consumers/plastic-surgery-news-briefs/reasons-fall-winter-times-plastic-surgery-1045862
American Board of Cosmetic Surgery, How to Prepare for Your Cosmetic Surgery Consult http://www.americanboardcosmeticsurgery.org/patient-resources/prepare-cosmetic-surgery-consultation/
Huffington Post, Plastic Surgery by the Season http://www.huffingtonpost.com/robert-tornambe-md/plastic-surgery-scheduling_b_1207296.html