The Dangers of Smoking and Plastic Surgery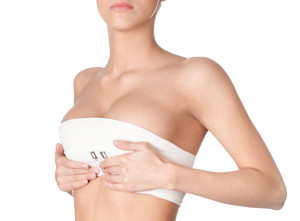 The negative health implications of cigarettes are well known, yet millions of Americans continue to smoke. According to the Centers for Disease Control and Prevention, nearly 20 percent of all deaths in the U.S. are related to smoking tobacco cigarettes. Smoking not only increases risk for many types of cancer, the habit can also lead to permanent damage to the heart, lungs, skin and circulatory system. Research shows that repeated exposure to tobacco smoke also raises risk for cardiovascular disease, emphysema, bronchitis and stroke.
Given all these harmful effects, there are numerous reasons to kick the habit once and for all. But if you are planning on having plastic surgery, you have even greater reason to stop smoking. This is because smoking cigarettes can severely compromise your recovery from a breast surgery, tummy tuck or other surgical cosmetic enhancement.
At the bare minimum, prospective patients are advised to quit smoking at least 3-4 weeks prior to their procedure, and remain nicotine-free for another 8 weeks post-op.  New York plastic surgeon Dr. Thomas W. Loeb explains why smoking and plastic surgery is a risky combination.
Nicotine reduces healthy blood flow
While smokers may have healed beautifully from an appendectomy, cosmetic surgery is an entirely different mechanism because proper healing depends largely on good circulation. When the skin is lifted, sculpted and re-draped in a breast lift, reduction or augmentation, the muscle and tissue needs a healthy oxygen-rich blood supply. Nicotine is a vasoconstrictor. In other words, it causes blood vessels to constrict, or narrow, essentially cutting off blood flow like a tourniquet.
One grim example of this effect was recounted by Detroit plastic surgeon Dr. Youn, who told CBS News how one of his breast lift patients smoked too soon after her procedure, causing her nipples to turn a deep purple color – a sure sign of impaired healing. After that, there is little time before the tissue dies and the nipples literally fall off. As scary as it sounds, nicotine poses a major risk for skin death and severe complications in all types of breast implant and lift procedures. Once the skin flap in which an implant is placed begins to deteriorate, patients can experience chronic infections and, ultimately, botch their entire procedure.
Impaired wound healing & risk of infection
It's important to note that wound remodeling continues for up to six months post-surgery. Patients who smoke cigarettes are also exposing themselves to carbon monoxide, which reduces oxygen transport to injured and healing tissue.  With this comes added risk of skin necrosis, wound separation and prominent scarring. Research suggests that smokers undergoing surgery are more likely to develop post-surgical infections and experience anesthesia complications.
Anecdotal evidence shows that smokers:
Have longer hospital stays after surgery
Have higher rates of post-op infections
Have higher rates of necrosis (tissue death)
Are more likely to develop, thick red scars
Are more likely to experience heart attack, stroke or blood clots
Quit smoking before plastic surgery
Keep in mind that e-cigarettes, nicotine patches and nicotine gum pose similar risks to breast surgery patients. The safest way to prepare for surgery is through smoking cessation. Your doctor may recommend medications like Chantix, Zyban or Wellbutrin to aid in the process. Some people find great success with acupuncture and/or hypnotherapy.
Quitting smoking (and all forms of nicotine) will improve wound healing and increase your odds of a successful procedure.
For more information about breast augmentation in Manhattan, or other plastic surgery procedures, please call Dr. Loeb's office for a private consultation.
Additional Resources on "Dangers of Smoking & Plastic Surgery":
ASPS, How nicotine sabotages plastic surgery https://www.plasticsurgery.org/news/blog/how-nicotine-sabotages-plastic-surgery
CBS News, Plastic surgeon's bizarre breast lift warning spotlights smokers' risks https://www.cbsnews.com/news/plastic-surgeons-bizarre-breast-lift-warning-spotlights-smokers-risks/
RealSelf, Plastic Surgery Patients Who Smoke https://www.realself.com/question/plastic-surgery-patients-who-smoke