Breast Augmentation Checklist – Pre and Post-Op Tips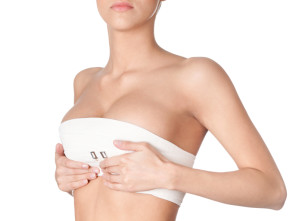 At the Manhattan plastic surgery office of Dr. Thomas Loeb, we believe that patient education is paramount. Before having any type of surgical procedure, it's important to have a thorough understanding of what the procedure entails, potential risks and the recovery process. If you're planning on having breast augmentation in the coming months, knowing what to expect and how to prepare pre-operatively can make the entire process much easier and more comfortable.
To help facilitate the best possible outcome, we've compiled a pre and post-operative breast augmentation checklist.
Pre-surgery preparations
These are some practical steps to take before having your breast enhancement.
If you are a smoker, stop all tobacco use at least one month prior to surgery
Arrange for at least one full week of vacation time
Ensure someone can take care of children for the first few days after the surgery
Get all prescriptions filled
Stock up on easy-to-prepare foods that are healthy
Confirm that you have a ride to and from the surgery clinic
Place ice packs in the freezer
Buy compression garments as directed by your surgeon
Purchase betadine solution, gauze and scar healing products
Make up the bed or sofa in your recovery room
Make sure you have plenty of good books and movies to watch
Take medications before the surgery as prescribed
Drink plenty of water and get a full 8 hours of sleep the night before your surgery
Follow your doctor's instructions for fasting the night before
Day of breast augmentation surgery
Arrive at least 30 minutes prior to your scheduled appointment
Do not take any supplements or vitamins the day of the procedure
Shower, but refrain from putting on any makeup, deodorant, body lotions or perfumes
Wear loose, comfortable clothes and a top that can easily be removed or unzipped
Do not wear any jewelry and leave valuables at home
If you wear contact lenses, bring your case and saline solution
Post-op checklist
After the surgery, plan on resting at home for the remainder of the day
Try and elevate your head and upper body with pillows
Drink plenty of fluids (1 8-oz glass every 2-3 hours) to rehydrate
Take antibiotics and pain medication as directed
When your appetite returns, have a light meal such as soup or cottage cheese
Apply ice packs as directed to help minimize swelling
Avoid lifting, bending over or any strenuous activity for at least 3-4 days
You may shower, but avoid getting water near your wounds for several days
Put on compression garments as prescribed
Avoid alcohol, caffeine and tobacco products for at least one month post-operatively
If you have any concerns or questions, contact your plastic surgeon immediately
Attend all post-operative appointments
Breast augmentation in New York City
While the above guidelines are helpful, all patients have ample opportunity to ask questions about breast surgery preparations, day-of planning and aftercare tips during an in-depth consultation with Dr. Loeb.
If you are considering breast augmentation in NYC, Dr. Loeb's reputation for natural, beautiful results is unsurpassed. Schedule a private consultation today by calling 212-327-3700.
Additional Breast Augmentation Checklist Resources:
Real Self, What to set up and buy before your breast augmentation surgery https://www.realself.com/forum/set-and-buy-before-your-breast-aug-surgery
Plastic Surgery Portal, Breast Augmentation Preparation Checklist http://www.plasticsurgeryportal.com/articles/breast-augmentation-preparation-checklist
Medical News Today, Breast Augmentation: What You Need to Know https://www.medicalnewstoday.com/articles/263567.php