Freeze Stubborn Bulges Away With Cryolipolysis
Ava Lawson | April 24, 2018 | Posted in
Body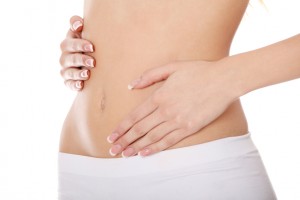 Dr. Thomas Loeb is proud to bring the advanced technology of Cryolipolysis to his NYC and fly-in patients. This breakthrough, non-invasive fat reduction treatment permanently freezes away stubborn fat bulges that won't respond to traditional measures like diet and exercise.
Get the sleek silhouette you've always wanted without the risk and downtime of surgery! This innovative body contouring system can help you win the Battle of the Bulge once and forever while boosting confidence levels.
Cryolipolysis gives you natural looking results and can be used to address multiple areas like the tummy, lower back, bra area, legs, buttocks, arms, under chin and neck.
How Cryoplipolysis works
Cryoplipolysis is a non-invasive fat reduction procedure that does not require anesthesia, injections or downtime. The treatment works by freezing and killing fat cells that are very sensitive to cold temperatures. A small vacuum applicator applies precise cooling technology to target areas for up to an hour – long enough to destroy the fat cells, but without damaging skin or other tissues. This cooling process causes blood vessels to constrict as adipose cells freeze and collapse. Once the fat cells are dead, they are eventually broken down and processed as waste. The treatment is not painful; most patients read, nap, work, or watch TV during the procedure.
Afterward, some general soreness is common, but there is no recovery and you can return to work or other normal activities the very same day. The most common side effects are temporary redness, numbness and light bruising.
Unlike more invasive body sculpting procedures, Cryolipolysis does not carry the risk of infection, scarring or other more serious complications.
Am I a candidate for fat freezing?
Keep in mind that Cryolipolysis is not a treatment for weight loss. While you can lose a good few inches of tummy pooch or muffin top, this is purely a cosmetic body sculpting procedure. People who are seriously overweight are not good candidates for fat freezing technology. On the other hand, those who have a few localized bulges almost always are.
During a private consultation, Dr. Loeb will ask about your problem areas – body parts that won't slim down with diet and exercise — and learn more about your goals and expectations. He will also review your general health, medical history and discuss potential risks when determining if cryolipolysis is right for you.
How long do cryolipolysis results last?
To achieve optimum results, patients will usually need multiple Cryolipolysis treatments. The fat reduction process is not instantaneous. Most patients begin to see a visible slimming in treated areas within 6 weeks, with continued improvement over the following 2-4 months. Whether you have your belly, love handles or thighs treated with the device, you can expect the area to be 25 percent smaller! The best part of all – the fat cells are permanently destroyed and will not regenerate if you maintain a reasonably healthy and active lifestyle.
Cryolipolysis in New York City
Cryolipolysis offers a promising, effective and safe method for body contouring without surgery. Transform your physique and get the results you desire with Dr. Thomas Loeb, one of New York's leading plastic surgeons.
Start your journey to your own "before and after" photos by scheduling a private consult today! You can call our Manhattan office at 212.327.3700 or submit an appointment request online.
Additional Cryolipolysis Resources:
American Society for Dermatologic Study, Cryolipolysis https://www.asds.net/Cryolipolysis/
Psychology Today, Frozen: What Do We Know about Cryolipolysis? https://www.psychologytoday.com/us/blog/the-gravity-weight/201711/frozen-what-do-we-know-about-cryolipolysis
ASPS, What is cryolipolysis? https://www.plasticsurgery.org/cosmetic-procedures/nonsurgical-fat-reduction/cryolipolysis