When Can I Resume Exercise After a Breast Augmentation?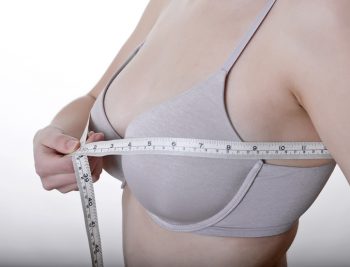 If you're dissatisfied with the current appearance or size of your breasts, a breast augmentation can help boost your self-confidence and self-image. After your recovery, you'll be able to do all of the activities you enjoy. However, you will need to get plenty of rest and limit your physical activity during the recovery period. Although the following information can serve as a general guideline, it's important to remember that every patient is slightly different. Your body will heal according to its own timeline. Always defer to your plastic surgeon's post-operative instructions.
The overall recovery timeline after a breast augmentation
It can take up to six to eight weeks to recover from breast augmentation surgery. However, you'll start feeling better much sooner than this—within about one to two weeks. Do note that you may still experience some residual swelling and inflammation– it may take up to three months for this to resolve.
Of course, you won't have to wait for the full six to eight weeks to begin resuming some of your normal activities. You can expect to have several milestones along the way, such as exercising lightly and being able to drive again. Before resuming physical activity, check with your plastic surgeon to ensure it's safe for you to do so.
When can you exercise after a breast augmentation?
During the first week– expect to get plenty of rest. However, you can begin some light walking immediately upon returning home. It's essential to stay mobile after surgery to keep your blood flowing and reduce the risk of blood clot formation.
Avoid heavy lifting and most exercises for at least two to four weeks. At the two-week point, you can begin taking longer, slightly more strenuous walks. If you have a treadmill, you can start using it at walking speed. If you feel any discomfort, you should stop right away.
Most patients can resume all or nearly all types of exercises after six to eight weeks, although it's still important to listen to your body. If you experience discomfort, take a break.
Types of physical activity after plastic surgery
The limitations on exercise after a breast augmentation will also depend on the specifics of the operation. If you had large implants or if they were placed under the pectoral muscle, it may take longer to feel normal again after the procedure.
In addition, patients with implants placed under the pectoral muscle may have long-term restrictions to consider. Chest-intensive exercises such as push-ups may need to be permanently avoided or limited. This is because they can cause the implants to migrate downward over time. Ahead of your surgery, talk to your plastic surgeon about your fitness routines. They will plan an appropriate surgical technique for you based on your lifestyle, preferences, and needs.
Consult a breast augmentation surgeon in NYC
Our patients are fully supported by extensive pre-operative and post-operative patient education and services. Should you ever have a question or concern after undergoing a breast augmentation, help is just a phone call away. Find out if a breast augmentation surgery is right for you by scheduling a confidential consultation with an experienced plastic surgeon in NYC, Dr. Loeb.