How to Make Your Facelift Last
Jacky Gale | August 7, 2018 | Posted in
Facelift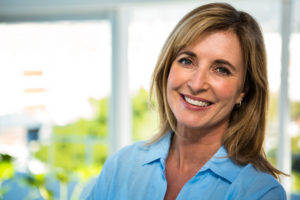 Although there are lots of minimally invasive options available to help you turn back the clock, a facelift is the most effective way to fight the signs of aging. Facelifts help you retain your youthful beauty by tightening the tissues under the skin, lifting up droopy skin, and vanquishing lines and wrinkles. It's possible for the results of a full facelift to last for up to 15 years! Do note that, even after the signs of aging begin to return to your face, you'll still look far younger than you would have without the facelift. Plus, there are a few steps you can take to make your facelift results last as long as possible.
Ultraviolet radiation is not your friend
If you're a sun worshipper, you might want to rethink your habits. With or without a facelift, excessive sun exposure will make you look older. UV rays contribute to premature wrinkle formation. They also damage the DNA of your skin cells, which makes you susceptible to skin cancer growths. Sun worshippers are also more likely to develop unappealing areas of hyperpigmentation.
You can make the results of your facelift last much longer, and keep your skin healthier, by limiting your time out in the sun. When you do go out, wear a wide-brimmed hat, cover up exposed skin as much as possible, and apply liberal amounts of sunscreen SPF 30 or higher. There are plenty of noncomedogenic products that are formulated specifically for the face.
Remember that tanning beds are just as harmful as unprotected sun exposure! If you want a summery glow, use a non-sun tanning lotion instead.
Get touch-up treatments
Another effective way to preserve the results of your facelift is to visit your plastic surgeon periodically for touch-up treatments. The doctor will evaluate your face, and may recommend treatments like Botox or dermal fillers to keep those pesky wrinkles at bay. Different products last for different lengths of time, so be sure to ask the doctor about the specifics before you settle on a product.
Your other options might include laser skin resurfacing or dermabrasion. These treatments work by polishing away the outer layers of skin. In doing so, blemishes like age spots and fine lines are reduced or eliminated.
Visit a day spa
Day spas can't provide the same level of care or intensity of treatments that your plastic surgeon can, but they can still help you take good care of your skin. Treat yourself to a hydrating facial every couple of months. Look for a facial that includes anti-aging ingredients, like vitamin C and alpha-hydroxy acids (AHAs).
Getting your facelift in NYC
If you're thinking about getting a facelift in NYC, but aren't quite sure if it's right for you, talk to Dr. Thomas Loeb in Manhattan. He has a reputation for uncompromising integrity, patient care and education, and surgical excellence. Dr. Loeb is also a board-certified plastic surgeon who has achieved numerous professional recognitions over the years. Call for an appointment today at 212-327-3700.
Additional resources for facelift patients
WebMD, After Cosmetic Surgery: Taking Care of Your Skin, https://www.webmd.com/beauty/features/after-cosmetic-surgery-taking-care-of-your-skin_#1
Very Well Health, How to Take Care of Your Face After a Facelift, https://www.verywellhealth.com/incision-care-after-facelift-2709814