Plastic Surgery News Show in Production
Andrew | August 26, 2014 | Posted in
Facelift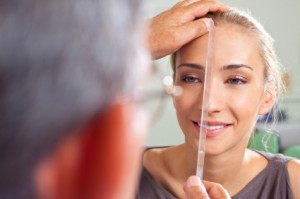 The American Society of Plastic Surgeons recently announced that it has partnered with television network ITN and ABC's Lincoln Square Productions to create a news show centered on plastic surgery.
The objective of the television show is to highlight issues impacting the plastic surgery industry. Topics will include new ways to promote patient safety, partnerships with other areas of healthcare, the future of cosmetic surgery, plastic surgery stigmas and stories of the positive impact these procedures can have on patients' lives.
The program will be anchored by esteemed journalist Page Hopkins, from ABC's Lincoln Square Studios. Segments will include interviews with top professionals in the field and features on the cosmetic and reconstructive sides of the profession.
Simon Shelley, Director of Programming, ITN Productions will manage the editorial aspect of the television show.
"We're delighted to be partnering with the ASPS, creating a voice on the major themes in plastic surgery, but most of all ensuring that the scope of the specialty and the effect it has on people's lives is understood," Shelley says.
Showcasing the work of talented plastic surgeons
The television show will be used as a platform to tell the stories of industry professionals throughout the country.
"Plastic surgery is a specialty with many facets. Through this program, ASPS aspires to highlight the depth and breadth of plastic surgery and the specialty's broad patient scope, showcase leading-edge technological advancements and, most importantly, demonstrate how plastic surgery has the power to dramatically change lives," said Michael D. Costelloe, ASPS executive vice president.
The television show will make its debut at McCormick Place West Chicago, at Plastic Surgery, The Meeting, October 10-14. All ASPS members and key healthcare organizations will have access to it. Additionally, the show will also be featured on the ASPS website and distributed to relevant ITN networks.
According to an ASPS report, 15.1 million plastic surgery procedures were performed in the U.S. in 2013 ─ a 3 percent increase from 2012. The top five cosmetic surgical procedures were breast augmentation, nose reshaping, eyelid surgery, liposuction and facelift.
While some procedures did not make it to the top five, they did see a notable increase in popularity. This included male breast reduction (up 11 percent), neck lift (up 6 percent) and tummy tuck (up 5 percent).
Best plastic surgeon New York
When searching for a cosmetic surgeon in NYC, it's important to find a seasoned professional who can get the job done right, ensuring the work is completed safely and to your satisfaction.
If you're thinking of getting facial plastic surgery, please call Dr. Loeb's office at 212.327.3700 to schedule a consultation. You'll have the opportunity to discuss your aesthetic objectives with the doctor in a private setting, allowing you to gather all the details you need to make an informed decision.