3 Things to Know About Laser Lipo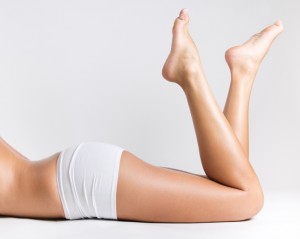 You may already know that liposuction is among the most popular of plastic surgery procedures, highly prized for its ability to quickly and effectively remove body fat in areas that do not readily respond to diet and exercise.
As effective as liposuction is, it still has its limits. Laser-assisted liposuction or laser lipo is the next generation of body sculpting techniques.
Here are three important things to know about Smart Lipo.
Advantages of laser lipo
One of the primary disadvantages of conventional liposuction is that it only treats the fat. Once the fat in a treated area is removed, the skin over the area appears loose. Laser lipo is different. The plastic surgeon uses a laser to liquefy the fat, allowing it to be more effectively and gently suctioned out of the body. Once the fat is removed, the plastic surgeon applies a laser with a different wavelength. The skin cells absorb this laser, which stimulates the skin to produce collagen. Collagen is essential for firm, tight skin.
These exceptional results have been clinically proven. A study presented recently at the annual meeting of the Society of Interventional Radiology examined the effects of the skin tightening on almost 2,200 women and men. All of the study participants received laser lipo in the thighs, belly, arms, and other areas.
Three months after receiving the treatment, the patients displayed between 20 and 80 percent skin tightening. The lead study author, Dr. Abbas Chamsuddin, suggested that patients may, on average, enjoy 50 percent tighter skin than what could be achieved through conventional liposuction.
Which patients are good candidates
Not everyone is a good candidate for laser lipo; talk to a plastic surgeon to find out if it might be right for you. Like conventional lipo, laser lipo is not a primary method of weight loss. Rather, it's a body contouring technique that targets bulges of fat that cannot be addressed through diet and exercise alone. Good candidates for laser lipo are those who are within 25 pounds of their target weight.
What you can expect
The procedure itself usually takes about an hour, depending on how many areas you would like to address. During the consultation, be sure to disclose whether you have any medical conditions or if you're taking any medications or supplements.
Laser lipo is minimally invasive. There is no need for general anesthesia; a local anesthetic will prevent any discomfort during the procedure. Most patients who receive Smart Lipo can return to their usual activities the next day. Some minor bruising and swelling is to be expected.
Laser liposuction in NYC
Dr. Thomas Loeb is pleased to offer both Smart Lipo and Body Tite to patients who are looking for effective body sculpting solutions. With more than 30 years of experience, Dr. Loeb is highly sought after for his exceptional aesthetic results.
You can schedule a private consultation with Dr. Loeb at his Upper East Side office. Call 212.327.3700 to book your consultation or discuss your options for plastic surgery in NYC.