What Is the Best Liposuction Method?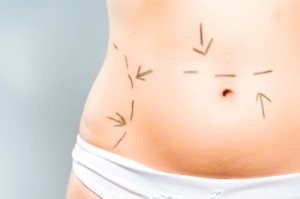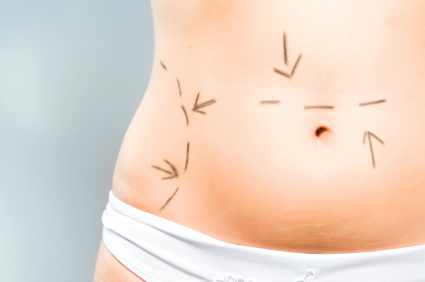 Late winter /early spring is an excellent time of year to start thinking about getting that perfect beach body. Although there is no substitute for a healthy diet and vigorous workout plan, cosmetic enhancements can help you get the contours you want to flaunt this coming summer.
Liposuction is among the most popular of plastic surgeries. A skilled plastic surgeon can help you decide which type of lipo is right for you. Your surgeon will also ensure that you're a good candidate for the procedure.
Liposuction isn't intended as a primary form of weight loss. Instead, it's designed for people who are within a normal weight range, but have stubborn bulges of fat in places like the love handles, thighs, and belly.
Traditional liposuction
Modern liposuction is said to have been invented in 1974, and has been used safely and effectively for decades by plastic surgeons. Although the abdomen, waist, thighs, and buttocks are some of the most common treatment areas, liposuction can also be used on the back, upper arms, calves, ankles, neck, and face. Some patients have traditional liposuction in combination with other procedures, such as a tummy tuck or breast reduction.
After making a series of small incisions, the surgeon inserts a cannula, which is a thin, hollow tube. This is used to loosen the fat so that it can be suctioned out of the body. Traditional liposuction can achieve great results for many patients. However, some patients decide that they want a newer generation of liposuction, such as Smart Lipo.
Smart Lipo
Smart Lipo, also known as laser liposuction or laser lipolysis, is a gentler alternative to traditional liposuction. To perform Smart Lipo, the surgeon uses a special laser located inside the cannula. A small incision is required to insert the cannula into the targeted treatment areas. The laser melts the fat cells and loosens the fatty tissue so that it can be easily removed.
In addition to being a gentler method of fat removal, Smart Lipo is popular because it can address cellulite. The laser tightens the tissue, leaving the skin looking smoother and more firm. The result is youthful contours that generate self-confidence.
BodyTite
BodyTite is similar to Smart Lipo. However, instead of using a laser, it uses radiofrequency technology. The plastic surgeon will insert the cannula through a small incision. A small device located inside the cannula transmits radiofrequency energy to the adipose tissue, which heats the fat cells and melts them. This allows for gentle removal. Just like Smart Lipo, the heat generated by BodyTite results in the contraction of the tissues that minimizes the appearance of  cellulite.
Find out which type of liposuction is best for you
Every patient's needs, preferences, and expectations are unique. The only way to determine the best type of cosmetic enhancement for you is to consult a plastic surgeon. Dr. Thomas Loeb is a leading provider of liposuction surgery in New York.
Among his patients, Dr. Loeb is known for excellent clinical skills and unparalleled artistic vision. He listens closely to each of his patients to determine which procedure is best for them, based on their general health, aesthetic concerns, and budget. You can schedule your one-on-one consultation at Dr. Loeb's Fifth Avenue office in Manhattan by calling 212-327-3700.
Additional resources:
American Society of Plastic Surgeons, Liposuction, https://www.plasticsurgery.org/cosmetic-procedures/liposuction
Smartlipo, http://www.smartlipocynosure.com/