3 Ways to Look Your Best on Zoom
Sarah Klein | October 13, 2020 | Posted in
News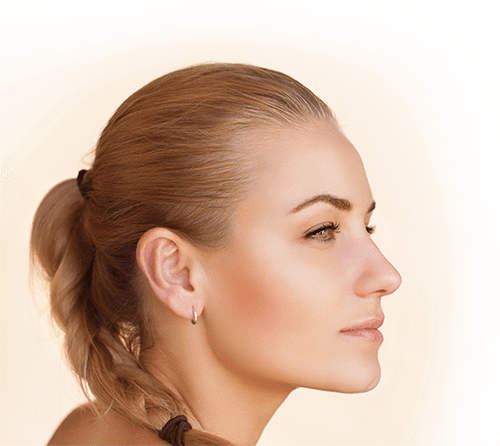 In December of 2019, Zoom usage was at about 10 million daily meeting participants. In the spring of 2020, that number had jumped to 300 million. More people are turning to Zoom to hold business meetings and friendly chats in the era of social distancing. And unfortunately, the lighting from computer screens is not flattering– creating shadows and accentuating fine lines and wrinkles. Fortunately, there are some quick and easy solutions to help you look your best on Zoom.
Strategically position your light sources
Light is, without a doubt, the most crucial factor in determining a person's on-camera appearance. If you've recently seen sports stars giving post-game interviews in their hastily assembled "Zoom rooms," you already know that poor lighting contributes to a haggard, zombie-like appearance.
First, avoid sitting with your back to a window. Natural light is excellent for Zoom meetings, but not if it's immediately behind you. Similarly, avoid placing a light source on either side of you or behind you. Instead, position your primary light source in front of you, and behind and above the screen.
Rethink your clothing choices
You might not give a second thought to wearing a patterned outfit into the office. When viewed in person, there is certainly nothing wrong with these outfits. However, on camera, patterns can look overly "busy" and will strain the eyes. You can achieve a more pleasant look by wearing solid colors. However, do avoid dark black and bright white shirts. These tend to blend into your background, making you look poorly defined.
Consider non-surgical cosmetic enhancements with no downtime
Ultimately, even with strategic lighting, HD computer screens can be rather unflattering, and no one wants to look older. If you're concerned about the appearance of fine lines and wrinkles, you might consider asking a board-certified plastic surgeon about dermal fillers or Botox.
Botox, in particular, is a popular option for treating moderate to severe horizontal lines across the forehead. Dermal fillers, such as Juvederm and Radiesse, work by plumping up the tissues underneath the skin to reduce or eliminate wrinkles. Neither dermal fillers nor Botox requires any downtime, making them the perfect option for individuals who want results in a hurry.
Another option without downtime is Ultherapy. This treatment uses high-intensity ultrasound to lift and tighten loose skin by stimulating the production of collagen. It also improves the look of wrinkles. This FDA-approved, non-invasive treatment can be used on the neck, chin, and brow. It's a safe, effective way to achieve a younger look without any downtime.
Consult a board-certified aesthetic doctor in Manhattan
No matter which type of cosmetic enhancement you're interested in, it's essential to go to a qualified provider. New York City residents trust Dr. Thomas Loeb because he is a board-certified plastic surgeon focusing on patient health and safety. Dr. Loeb offers a range of non-surgical cosmetic enhancements, including dermal fillers, Botox, and Ultherapy. Call our office in to request a confidential consultation. Virtual consultations are also available.
Additional Resources