5 Tips for Finding a Plastic Surgeon You Can Trust
Ava Lawson | September 20, 2019 | Posted in
News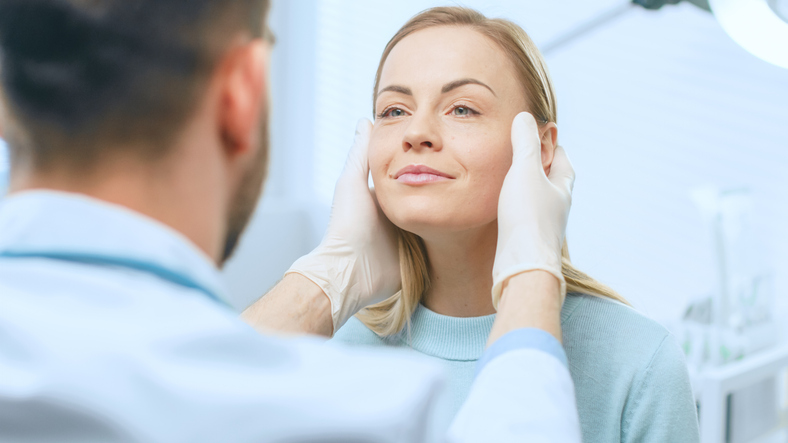 Whether you're contemplating breast augmentation, a facelift, or a nose job, your outcome will largely hinge on the skills, experience, and training of your plastic surgeon. Cosmetic surgery encompasses a large number of procedures – both surgical and minimally invasive — and you want to ensure you choose the right professional for the job.
The last thing you want to do is end up with a surgeon who lacks expertise in your chosen procedure, which can increase the odds of getting poor results.
Given that plastic surgery is on the rise, attracting hundreds of thousands of new patients every year, you need to vet your surgeon carefully. Why? Because physicians who are not board-certified, or lack appropriate training, are jumping on the bandwagon every year.
Here are some insider tips for finding a qualified plastic surgeon whom you can trust.
The right credentials
If you are planning on having a surgical procedure, such as breast reduction surgery, liposuction or a thigh lift, it's important to verify that the surgeon is certified by the American Board of Plastic Surgery (ABPS). You also want to look at their post-graduate medical training and education. Did they complete a fellowship in a specific area of plastic surgery? And, does the surgeon have hospital privileges at respected facilities? If they practice outpatient surgery, is their operating facility accredited by the AAAHC, AAAASF, or JCAHO?
Experience & expertise
In addition to the right credentials and certification, your surgeon should have vast experience performing the exact type of procedure you are considering. He or she should have performed this particular procedure hundreds of times in the past, honing their skills in the process. They will be current on the latest techniques and modalities that have been proven to be safe and effective. And, they will be able to show you actual 'before and after' photos of previous patients who underwent the surgery you are seeking. Ask for contact information of previous patients who are willing to discuss their experiences and outcomes.
Level of comfort
There needs to be some degree of emotional connection with your prospective surgeon. Do they have a pleasant bedside manner? Do they seem rushed or allow plenty of time to discuss the potential risks and outcomes of your chosen surgery? If you feel uncomfortable asking questions or feel pressured into agreeing to a surgery without adequate information, these are major red flags. You want a plastic surgeon who is honest and forthcoming about potential complications, recovery times, and the importance of having realistic expectations.
Good communication skills
When talking to your prospective surgeon, are they amiable, friendly and compassionate? You want to find someone who is not only skilled with a knife, but is personable, approachable and friendly. Along those lines, their administrative and nursing staff should also be polite and helpful. Are your phone calls or emails promptly answered? Do you have a clear understanding of the procedure costs and all fees?
Trust your instincts
Glowing testimonials, a spotless office, and great customer service can go a long way toward forming a positive opinion, but in the end, you should trust your gut when choosing a surgeon. If something feels off, pressured, or just not right, it's better to take your time and keep looking.
Consult with a leading Manhattan plastic surgeon
Dr. Thomas W. Loeb has more than three decades of experience and is a board-certified plastic surgeon NYC residents have come to respect and trust. Over the years, Dr. Loeb has gained national acclaim for his clinical expertise in plastic surgery and is routinely named one of New York's top plastic surgeons.
To schedule a private consultation in his NYC office, please call today.

Additional Resources:
ASPS, Tips for choosing a plastic surgeon https://www.plasticsurgery.org/news/blog/tips-for-choosing-a-plastic-surgeon
American Board of Cosmetic Surgery, Choosing a Cosmetic Surgeon https://www.americanboardcosmeticsurgery.org/patient-resources/choosing-a-cosmetic-surgeon/