How To Sleep After a Tummy Tuck & Brazilian Butt Lift
Ava Lawson | October 5, 2019 | Posted in
Body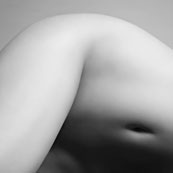 A Brazilian butt lift and tummy tuck — along with breast augmentation — are the cornerstones of the "Mommy Makeover," procedures that attempt to restore your body to its pre-pregnancy shape. While these popular body contouring surgeries are often sought out by women after having children, they are also performed on patients who are simply yearning for more shapely buttocks, along with a slimmer, flatter abdominal area.
Combining abdominoplasty with butt lift surgery allows your plastic surgeon to remove excess fat from the stomach region and inject it into targeted areas for a more sensual, rounded derriere. Patients are usually advised to take 2 weeks off to allow for recovery and follow all post-operative instructions.
Best sleeping positions after a tummy tuck and BBL
For patients who opt to have the procedures done separately, sleeping positions are fairly straightforward. After a Brazilian butt lift, it is important to avoid putting pressure where the newly injected fat has been placed to ensure optimum results. Therefore, most patients will be asked to sleep on their stomach or side for at least 4-6 weeks.
Fat transfer to buttocks delivers beautiful results, but if you sit down or lie down during the healing process, some of the fat cells can be damaged and re-absorb into the tissue. Thus, it's advisable to arrange pillows so you can sleep on your side or partially face down.
Finding a comfortable sleeping position after a combination tummy tuck and Brazilian butt lift can be a bit more challenging, but not impossible. Lying on your back or stomach will create pressure points, so side sleeping is usually best.
Another option for getting a good night's slumber is getting creative with pillows designed specifically for post-operative recovery. There are inflatable wedge pillows to rest between the knees to make side sleeping more comfy, and a circular donut-shaped pillow (known as a lilo), that cradles the outer buttocks, allowing you to rest on your back without risk of undermining the newly transferred fat.
Remember to avoid exercise for at least two months and consult your surgeon about any other concerns.
Consultation with NYC plastic surgeon
If having a flatter tummy and bigger booty is something you've been dreaming of, we invite you to contact the Manhattan office of Dr. Thomas Loeb to discuss your goals. Plastic surgery can improve both contours and confidence when performed by a highly trained professional.
Dr. Loeb is renowned for his expertise and outstanding results and has garnered national notoriety as a leading NYC plastic surgeon.
To arrange a private consultation with Dr. Loeb, please call 212-327-3700.
Additional Resources:
ASPS, Tummy Tuck https://www.plasticsurgery.org/cosmetic-procedures/tummy-tuck
Real Self, How am I supposed to sleep after having a tummy tuck and a BBL done at the same time? https://www.realself.com/question/supposed-sleep-after-tummy-tuck-and-bbl-the-time