Is it Safe to Get a Tattoo Before Plastic Surgery?
Loeb Staff | March 17, 2021 | Posted in
News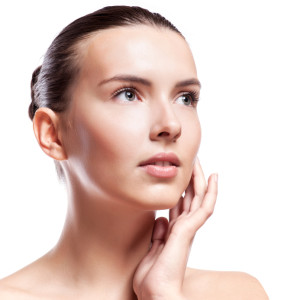 Tattoos are a popular form of self-expression and body art, but is it safe to get inked before plastic surgery? The short answer is probably not. It's best to discuss this with your board-certified plastic surgeon, who can advise you on the safest course of action.
However, getting a tattoo is akin to having a minor open wound on the body. When performed correctly, the ink is deposited into the dermis, but ink-covered needles can introduce harmful bacteria as well. Infection is the primary concern with getting a tattoo right before surgery. An immune system fighting off infection will be stressed and perhaps slower to recover from other surgical procedures.
Some surgeons may feel comfortable proceeding with plastic surgery as long as the tattoo is nowhere near the surgical site and healing is complete. Others may caution their patients to wait for their new tattoo until a few weeks after their surgery.
Tattoos before surgery can be a risky proposition
In general, tattoos take about 4-6 weeks to heal fully. Inflammation and redness are normal responses to the trauma and the ink, but these symptoms can worsen, indicating a staph infection. When the skin becomes hot to the touch or develops a red rash with pustules and becomes painful, there is a good chance it is infected. And while staph infections are usually treatable, bacteria have become more robust, developing resistance to typical antibiotics.
When you are about to undergo a medical procedure, whether rhinoplasty, breast augmentation, or liposuction, you want to make sure you're going into the procedure as healthy as possible. If your body is already in stress mode from a recent tattoo, it puts you at greater risk for post-surgical complications.
For this reason, it's safer to postpone it until well after your plastic surgery. Further, New York tattoo parlors are largely unregulated. There are several ways that tattoos can lead to severe infections:
Unhygienic practices
Needles and tools that aren't sterilized
Ink that is contaminated with mold or bacteria
Non-sterile water used to dilute pigments
Consult with an NYC plastic surgeon
Think twice before scheduling a tattoo appointment if you are considering plastic surgery in the near future, as fresh ink provides an opportunity for infection and potential complications that can undermine your experience and results.
For more information about plastic surgery in NYC with Dr. Thomas Loeb, please contact our Fifth Avenue office. Dr. Loeb takes pride in ensuring his patients receive the highest quality care and is renowned for his natural-looking results for the face and body.
Additional Resources:
FDA, Think Before You Ink: Are Tattoos Safe? https://www.fda.gov/consumers/consumer-updates/think-you-ink-are-tattoos-safe
Consumer Reports, Tattoo health and safety tips https://www.consumerreports.org/cro/2012/09/what-to-know-before-you-get-a-tattoo/index.htm