Plastic Surgery After 65
Jacky Gale | March 15, 2021 | Posted in
News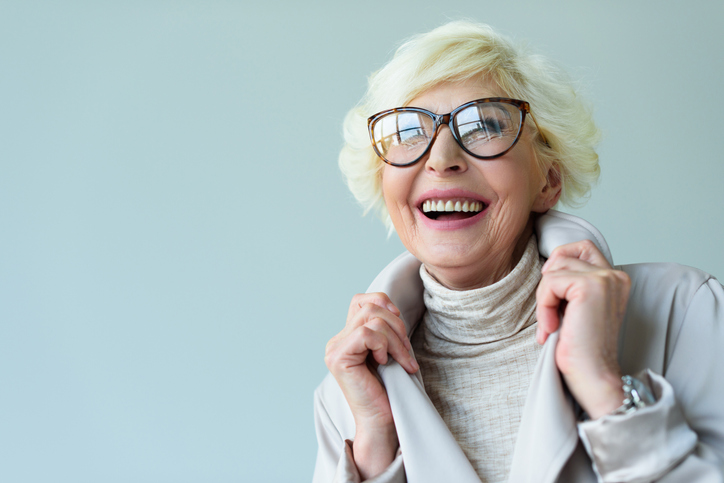 How old is too old for plastic surgery? The truth is that there is no one uniform answer. Safety issues are different for every person, and you'll only know if an elective procedure could be right for you by consulting a board-certified plastic surgeon and your primary care doctor. However, many retirees are pleasantly surprised to discover that plastic surgery is indeed a sound option for them.
Is plastic surgery safe after 65?
It's customarily thought that elective surgeries might not be a good idea for older individuals. This is largely because it's common for people to acquire underlying health conditions as they grow older, and sometimes these issues can increase the risk of complications from surgeries.
However, age itself isn't a contraindication for plastic surgery. The patient's overall health is far more important. And quite often, doctors find that older patients are—perhaps surprisingly—healthier than their younger counterparts in certain significant areas. Most notably, older patients are less likely to smoke and more likely to maintain a healthy weight.
In one study of 129,007 patients of varying ages, researchers found that older patients had about the same degree of risk from cosmetic surgery as younger patients. In fact, younger patients had a higher risk of developing deep vein thrombosis and other complications when undergoing more than one type of plastic surgery during the same surgical session.
The researchers were only able to find one instance in which older patients had a higher risk of complications than younger patients. This involved patients undergoing tummy tucks.
Do you need medical clearance from your physician?
In the above study, the researchers concluded that one possible reason why older patients had a comparable risk to younger patients was because doctors were more likely to carefully screen older patients before they underwent elective procedures. And yes, your plastic surgeon may ask you to obtain medical clearance from your primary care doctor before undergoing a facelift or other plastic surgery. This may involve having some medical tests done to ensure that it's reasonably safe for you to have surgery. The specific tests you may need will depend on your pre-existing conditions, if any.
In addition to obtaining medical clearance, it's important to carefully discuss your expectations with the plastic surgeon. No matter how skilled your plastic surgeon is, he or she will not be able to make you look like you're 20 years old again. However, a talented surgeon can certainly make you look energized, rejuvenated, and younger than your actual age.
Consult a skilled plastic surgeon in Manhattan
Another important consideration is the doctor whom you choose to perform your procedure. It's critical to choose a well-qualified professional who has achieved board certification and has years of experience successfully performing the particular surgery you intend on having. It's why patients travel from around the world to visit the office of Dr. Thomas Loeb, a board-certified plastic surgeon in Manhattan with more than 30 years of experience. Schedule a private consultation at our office on Fifth Avenue in NYC by calling today.
Additional resources on plastic surgery: