Top Manhattan Plastic Surgeon Dismayed by Medical Tourism Deaths
Andrew | May 5, 2015 | Posted in
News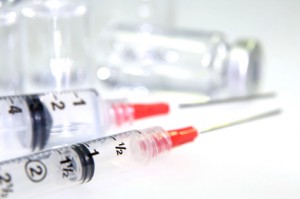 In two separate incidents, an Australian woman and a U.S. woman have died weeks apart after undergoing plastic surgery on so-called medical tourism visits to Central American countries. The Australian woman, Evita Sarmonikas, 29, died two days after her procedure to remove butt implants at a Mexicali, Mexico plastic surgery clinic. The American, 23 years old and as yet unidentified, died after a liposuction procedure in the Dominican Republic. That clinic has been shut down by the Dominican government.
She is the fourth woman and second American to die this year in the Dominican Republic as a result of a botched plastic surgery procedure. The other American was a Hawaiian woman who also died after a liposuction procedure. Another young woman, 24, died in February from an embolism suffered after an implant removal procedure done in a Dominican plastic surgery clinic.
A safe cosmetic procedure is a solid investment
Manhattan plastic surgeon Dr. Thomas Loeb is deeply dismayed by the death statistics and the dangers of having cosmetic procedures performed in countries where both the doctors and the facilities are in question. High-quality cosmetic procedures are not inexpensive here in the States, but your personal investment is not only in the quality of your surgery but in the knowledge that you are surrounded by highly trained staff, in safe and sterile surroundings, and that all risks have been minimized.
750,000 Americans go abroad each year for assorted medical procedures, predominantly cosmetic, dental, and cardiac procedures. For those undergoing perhaps life saving non-elective surgery, medical tourism is viewed as the only economically viable option for a procedure that is unaffordable for them in the States. The situation becomes far more clouded when the procedures are elective cosmetic procedures. Clinics have sprung up throughout Central America and are heavily marketed to patients who underestimate the risks involved in this type of surgery when performed by practitioners without the proper background or facilities needed to perform the surgery safely.
Top medical practitioners like Dr. Loeb are seriously concerned about reports from the Centers for Disease Control and Prevention that at least 19 women in five states had developed serious mycobacterial wound infections following cosmetic procedures in the Dominican Republic such as liposuction, tummy tucks and breast implants.
CDC points to serious risks
The CDC outlines some of the risks of medical tourism: 
Communication—critical misunderstandings between doctor, staff, and patient can occur when a common language is not being used.
Low quality drugs –medication can sometimes be of poor quality and in some cases, counterfeit.
Poor medical hygiene—due to lack of equipment or lack of training, some doctors and facilities have been known to reuse needles between patients, increasing the possibility of spreading diseases such as hepatitis and HIV.
Contaminated blood—in many foreign countries where medical tourism is prevalent, available blood supply is gotten through paid donors and is not rigorously screened. Patients run the risk of serious infections spread through the use of contaminated blood.
Resistant bacteria—a common problem outside the United States, certain bacteria develop resistance and are not affected by available antibiotics.
Flying after surgery—the risk of blood clots is increased when a patient flies after a surgical procedure.
If you are contemplating a cosmetic procedure in a foreign country, please take the time to consult with Dr. Loeb at his Manhattan office to discuss the pros and cons of medical tourism for cosmetic procedures. There are well-documented risks involved and statistics to consider, and you should be fully apprised of both the advantages and disadvantages of such a serious decision.