Can You Fix a Bad Nose Job?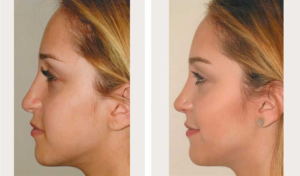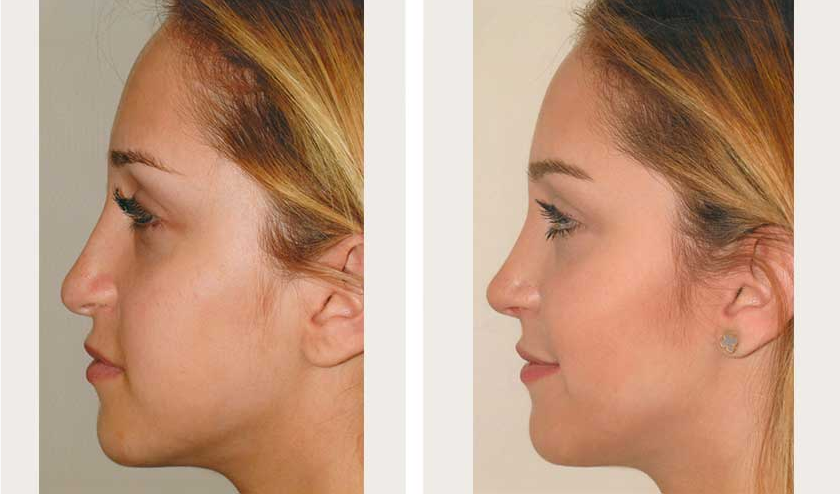 Rhinoplasties, which are cosmetic surgeries for noses, are among the most challenging of all plastic surgeries to perform. The surgeons who do the best work are those with an inherent sense of artistry and form, exceptional clinical and technical skills, and plenty of experience.
"It's so important to do your due diligence, and research plastic surgeons carefully before you choose one," says Dr. Thomas Loeb, a board-certified surgeon known for his high revision rhinoplasty success rate. "Even if a plastic surgeon is skilled with other surgeries, a rhinoplasty patient may still get unsatisfactory results," says Dr. Loeb, noting that successful surgeons must possess both intuition and technical skills. Fortunately, even if your rhinoplasty results aren't what you expected, it is indeed possible to fix a bad nose job.
Reasons for revision rhinoplasty procedures
There are varied reasons why some patients are dissatisfied with the original nose surgery. According to the American Society of Plastic Surgeons (ASPS), about one-third of revision rhinoplasty patients have the second surgery because the original one didn't fix the nose deformity or aesthetic problem. Smaller numbers of patients have revision surgery because of the concern that the original one resulted in the loss of ethnic characteristics or because they had trouble breathing.
Over one-third of patients opt for a second surgery because they sustained a new deformity to the nose, such as an injury or trauma, rather than because the original surgery was inadequate. The ASPS notes that 97 percent of revision patients were satisfied with the results of the second surgery.
Considerations regarding revision rhinoplasties
One important consideration you'll discuss during your consultation with the plastic surgeon is the length of time since the original rhinoplasty. Your revision surgeon may ask you to wait a while so that the full effects of the original surgery become apparent. This can help guide your treatment planning decisions.
During the initial weeks after a rhinoplasty, there will be significant swelling and some bruising. This makes it difficult to see the results of the surgery. Once the swelling goes down, patients can see most of the results. However, the nose will continue to "settle" into its new shape and contours over the coming months. Depending on the thickness of the nose, and the surgical techniques used, it may take up to one or even two years before the nose finishes "settling." Because of this, some patients may be advised to wait before deciding whether to get a second rhinoplasty.
Dr. Loeb's revision rhinoplasty success rate
As a renowned, board-certified plastic surgeon who specializes in rhinoplasties, Dr. Loeb has a high revision success rate. Due to his sterling reputation for successful revisions, about 30% of his rhinoplasty patients are people seeking revisions for a bad nose job they received from other surgeons. Patients from around the world fly into Manhattan, NYC to receive rhinoplasties and revision rhinoplasties from Dr. Loeb.
You can learn more about your cosmetic options by calling Dr. Loeb's Fifth Avenue office at 212-327-3700. Request a one-on-one consultation. Out-of-town patients may consult Dr. Loeb via Skype or Facetime appointments.
Additional resources for rhinoplasty patients
American Society of Plastic Surgeons, Motivation for Revision Rhinoplasty Similar to that of Reconstructive Patients, https://www.plasticsurgery.org/news/press-releases/motivation-for-revision-rhinoplasty-similar-to-that-of-reconstructive-patients
The Rhinoplasty Society, Secondary Rhinoplasty, http://www.rhinoplastysociety.org/secondary-rhinoplasty/