Making Informed Choices About Teen Rhinoplasty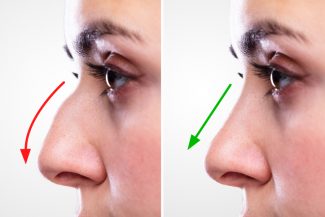 Your nose is the most prominent and defining feature of your face. If you're unhappy with its appearance, you may feel self-conscious. But is rhinoplasty the answer? It's often done purely for aesthetic purposes, although a rhinoplasty may also help you breathe better if you have respiratory issues based on anatomical deficiencies.
The decision to have a nose job is not one to make lightly, especially if you're a teen. Tens of thousands of teens undergo plastic surgery each year, and rhinoplasty is among the most popular surgery for this age group.
Signs that you shouldn't get rhinoplasty as a teen
It's not always possible—or a good idea—to undergo a major surgery simply because you want the nose of a celebrity. That's because everyone's face is uniquely theirs—and what looks good on one person's face might not look great on you.
It's also important to understand that, while a rhinoplasty can have a significant impact on your appearance, it won't change your entire life. It won't help you be more popular, have more friends, or get into a good college. Think carefully about your motivations for considering a nose job and your expectations for the outcome.
Additionally, although it's possible to get a rhinoplasty as a teen, you won't be able to get one until you're old enough. Everyone reaches physical maturity at a different age, but it's usually around 16 for girls and 17 for boys.
Signs that a teen rhinoplasty might be right for you
Can you define specific things about the appearance of your nose that make you unhappy? For example, perhaps it's out of proportion with the rest of your face, has a bulbous tip, features a bump on the bridge, or has an asymmetrical appearance. If so, you may be a good candidate for a teen rhinoplasty, provided you also have reasonable expectations for the outcome and have reached physical maturity.
Of course, you should also carefully consider the recovery period. Recovery from rhinoplasty is rather arduous and lengthy, so you'll need to weigh whether the stress of this is worth the possible results.
Choosing the best teen rhinoplasty surgeon in NYC
Your choice of plastic surgeon is the most important factor in not only safeguarding your health but also whether you get the results you desire. Any surgery, particularly if it involves general anesthesia, has the potential for serious complications. That's why it's so important to choose a plastic surgeon who has sterling credentials, extensive clinical experience, and a long track record of satisfied patients.
Schedule a consultation with Dr. Thomas Loeb
Experience and credentials are just two reasons why so many patients in the New York City area and beyond choose Dr. Thomas Loeb. As a highly regarded and ethical surgeon, Dr. Loeb will perform an honest and transparent evaluation of whether a teen rhinoplasty is right for you.
Dr. Loeb also has extensive experience performing revision rhinoplasty procedures to correct undesirable results from prior surgeries. Teens and their parents can schedule a confidential consultation with our teen rhinoplasty surgeon at his Manhattan office.
Additional resources on rhinoplasties
American Society of Plastic Surgeons, Briefing Paper: Plastic Surgery for Teenagers, https://www.plasticsurgery.org/news/briefing-papers/briefing-paper-plastic-surgery-for-teenagers
Mayo Clinic, Rhinoplasty, https://www.mayoclinic.org/tests-procedures/rhinoplasty/about/pac-20384532