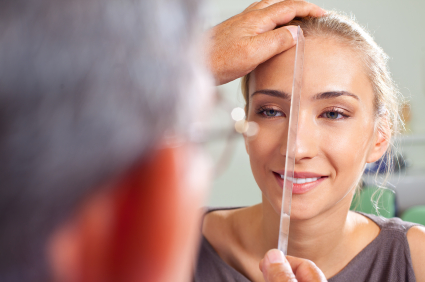 How much a nose job cost depends on many different factors, including the skill and experience of the plastic surgeon, geographic location, and whether or not the procedure is being performed for medical or cosmetic reasons. When you meet with a cosmetic surgeon for a nose job consultation, you should receive a personalized cost estimate based on these and other factors, including facility fees, and payment plan options.
The most important factor in determining cost is which plastic surgeon you choose. Look for someone with a provable track record of success in performing successful rhinoplasties. You want a doctor who puts you at ease, listens to your goals and concerns, and answers all of your questions. Fixing your nose will cost more down the road if you require a second procedure to revise an inadequate nose job performed by a lesser surgeon.
How much is a nose job?
Your plastic surgeon should offer you a transparent pricing structure with fees that will typically include surgeon's fees, the facility fee, and a recovery fee.
The surgeon's fees are dependent upon the doctor's skill and experience. Remember that you do not want to skimp on skill and experience, especially when it comes to something as delicate as a nose job. It requires years of experience for a surgeon to develop a high level of skill and artistry that quality rhinoplasty demands.
The facility fee is the cost of having the surgery at a hospital or surgical center. Remember that although you will meet the plastic surgeon at their office, rhinoplasty is not an in-office procedure. It requires a dedicated surgical suite. The facility fee covers the cost of that surgical suite.
The recovery fee includes all costs pertaining to your in-hospital recovery. Note that rhinoplasty is typically an outpatient procedure. However, you will be under general anesthesia. After the surgery, as you are coming out of the anesthesia, you will be closely monitored by the nursing staff.
In addition to these fees, you can expect to pay fees for the anesthesiologist, surgical materials, and possibly lab fees. The lab fees may be applicable if you need to have any medical tests done prior to surgery, such as blood tests. It's more likely that you'll need comprehensive medical clearance if you're an older adult or if you have pre-existing health conditions.
How can patients pay for plastic surgery?
Rhinoplasty is an investment in yourself and your self-confidence. Everyone deserves to feel confident about their appearance, and for some, plastic surgery is how they achieve this positive self-image. There are many payment options available, and you might use a mix of different options. For example, you might have a sum of money saved up to act as a down payment. In addition to that, you might use a medical financing company, such as CareCredit, to cover the rest of the expenses.
You should also ask the plastic surgery office staff about the available payment plans. Other options include credit cards, personal loans, family loans, and home equity loans or lines of credit. For best results, choose the option that offers the lowest interest rate.
Will insurance cover the cost of a nose job?
Before you sort through your private payment options, you may want to contact your insurance company to find out if your rhinoplasty could be covered. If a nose job is performed strictly for cosmetic purposes, it's likely that the patient will be responsible for paying for it out of pocket.
However, many rhinoplasties are done for medical reasons. For example, a patient may have a deformed, dysfunctional nose due to an injury or birth defect. If the procedure is performed for the sake of restoring the proper function of the nose, then healthcare insurance will typically cover the operation. If your rhinoplasty is medically necessary, your plastic surgeon may help you secure insurance coverage.
Schedule a consultation for a nose job in NYC
The only way to determine how much it will cost you for a nose job in NYC—and to determine whether you are a good candidate for a rhinoplasty—is to schedule a one-on-one consultation with a plastic surgeon. In Manhattan, patients can discuss rhinoplasties and other cosmetic alterations with Dr. Thomas Loeb—a board-certified plastic surgeon with extensive experience. Dr. Loeb also performs revision rhinoplasties for patients who have previously had nose jobs that provided unsatisfactory results.
During your visit, our staff will explain exactly what your procedure will cost. We can help you identify an affordable payment plan that fits within your budget. To help more patients access high-quality plastic surgery, our office is pleased to accept CareCredit, which offers promotional periods with no interest. If your insurance might cover your rhinoplasty, we'll be happy to coordinate the arrangements with your insurance carrier.
In addition, our office routinely works with out-of-town patients. We can set up a virtual consultation for you with Dr. Loeb so that you will only have to fly into New York City once for the actual procedure. This will help limit your travel and accommodation expenses. Please get in touch if you have any questions!
Additional resources for rhinoplasty patients: