4 Surprising Causes of Back Pain
Ava Lawson | January 24, 2018 | Posted in
Body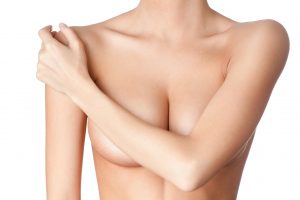 Back pain, whether chronic or intermittent, affects 80 percent of U.S. adults at some point in their lives, reports the National Institutes of Health. While some instances of throbbing back pain or sudden spasms are simple to pinpoint, others are not so easy. Your back muscles – just like those in the rest of your body – can tense up when heavily strained or subject to repeated stress-triggering mechanisms.
If you've been bothered by an aching back, you may want to consider one of these four surprising culprits.
Your desk job
Sitting at a desk for long stretches of time is common in many of today's professions. Unfortunately, prolonged inactivity is among one of the most harmful things you can do for your health and wellbeing. Lumbar muscles become accustomed to a seated position, causing them to tighten up and stiffen, especially if you are slouching. The result is chronic tension and pain along your lower spine. The best solution: get an office chair that supports a good posture and take small breaks every 30 minutes to stretch and walk around.
Dehydration
The discs separating your spinal vertebra function much like shock absorbers. These cartilaginous discs are made up almost entirely of water, and when you're dehydrated these discs aren't able to provide as much cushioning support since they flatten out slightly. At the very minimum, you should aim to drink at least two to three liters of water a day to help prevent this cause of back pain.
Your shoes
Those designer stilettoes may be the height of fashion, but they're not helping your back. When you walk in high heels, your center of gravity is thrown off. This means that your weight is not evenly distributed, putting added pressure on your lower back, knees and hips. Heels aren't the only culprit – flat-soled or open-heeled shoes like flip-flops are another footwear problem as your feet tend to move around. This alters the normal heel-to-toe gait and can lead to tension that radiates up to your back.
Large breasts
Women who have disproportionately large breasts often experience chronic pain in the upper back. While it may seem a blessing to be generously endowed in the bust area, having heavy breasts can negatively affect posture as the extra weight doesn't have enough muscular support. Oversized breasts can diminish the normal curve of the upper and mid-spinal region, leading to severe and chronic back pain. In addition, some women suffer from chest wall discomfort, neck pain, headaches, shoulder pain and sleep problems. Exercise is uncomfortable and sometimes impossible for women with large breasts, compounding the problem even further.
Breast reduction surgery is an effective option for women who are suffering from back pain and other unpleasant physical symptoms. Known as reduction mammoplasty, this procedure delivers numerous benefits including pain relief, improved posture and a greater tolerance for exercise. Historically, breast reduction surgery is associated with extremely high patient satisfaction rates as the procedure offers a permanent fix for back pain and other issues.
If heavy breasts are causing painful symptoms and compromising the quality of your life, it may be time to discuss the best treatment options for body sculpting with renowned New York plastic surgeon, Dr. Thomas Loeb. To schedule a one-on-one consultation about breast reduction or liposuction Manhattan, please call 212-327-3700.
More Resources on Large Breasts and Back Pain:
EveryDay Health, Breast Size and Upper Back Pain https://www.everydayhealth.com/back-pain/back-pain-and-breast-size.aspx
WebMD, Is Breast Reduction Right for You? https://www.webmd.com/beauty/features/is-breast-reduction-right-for-you#1
ReadersDigest, Surprising Reasons for Back Pain https://www.rd.com/health/conditions/surprising-reasons-back-pain/