Is Plastic Surgery One of Your New Year's Resolutions?
Jacky Gale | January 16, 2018 | Posted in
Body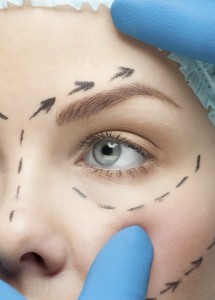 Now that the holiday season has wrapped up, it's time for the season of self-improvement to begin. If your goal was to feel more confident about your appearance, then don't delay scheduling a consultation with a plastic surgeon. It's easy to keep putting off scheduling an appointment; after all, there's a lot of 2018 left to go. But if you're committed to making self-improvements, there's no time like the present to get started.
When is the best time to schedule plastic surgery?
You could have a cosmetic procedure any time of the year, but certain times are better than others. January and February are particularly ideal because the holiday parties are over, and there's plenty of time to go before the summer swimsuit season gets here. This means you'll definitely have enough time to recover from your surgery, and you can enjoy the remainder of the spring while looking forward to shopping for swimsuits and hitting the beach.
Which procedures are good choices for you?
During your consult with the surgeon, you'll be closely questioned about your goals for the outcome. Tell your surgeon about all of the problem areas that bother you. If you have stubborn love handles, for example, then liposuction may be appropriate. If you have trouble regaining your pre-pregnancy tummy, no matter how many crunches you do, then an abdominoplasty or tummy tuck would be effective.
Your surgeon will design a customized set of treatment recommendations, based on your goals and preferences. Remember that you can combine multiple plastic surgeries, and you can also combine surgical with minimally invasive procedures, such as dermal fillers, laser resurfacing, or dermabrasion.
What you should do to prepare for a cosmetic procedure
Your plastic surgeon will give you detailed pre-operative and post-operative instructions to follow. You'll be asked to avoid alcoholic beverages for about two weeks beforehand, and throughout your recovery. If you're a smoker, you'll have to quit before going under general anesthesia. This is because smoking increases the risk of complications during surgery. It also increases the risk of post-operative complications, such as slow healing and infections. But since you're working on your New Year's resolutions anyway, it's the perfect time to finally kick the habit.
The other steps you'll take to prepare depend on whether you take medications (you may be asked to temporarily discontinue certain prescription and over-the-counter drugs), and the length of your anticipated recovery. You'll need a responsible adult to drive you there and take you home, and to stay with you for a while. It's a good idea to stock up on easily prepared meals, and to fill your prescriptions in advance.
Where to go for your plastic surgery consult in New York City
The decision to have any type of body contouring surgery is a monumental one. Take the time to do your research, and choose a plastic surgeon in New York City who is board-certified, widely acclaimed, has years of experience, and has a long list of satisfied patients. If you live near Manhattan, a search for a surgeon with these qualifications will take you to Dr. Thomas Loeb's office on Fifth Avenue in NYC. When you meet with Dr. Loeb, you'll have an in-depth assessment and treatment planning with sophisticated, computerized tools. Don't delay—request your consult today!
Additional "Plastic Surgery 2018" Resources:
Medline Plus, The Day of Your Surgery – Adult, https://medlineplus.gov/ency/patientinstructions/000578.htm
Medline Plus, Tests and Visits Before Surgery, https://medlineplus.gov/ency/patientinstructions/000479.htm