Nose Jobs: Perfection Is Out, Individuality Reigns Supreme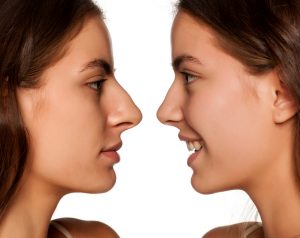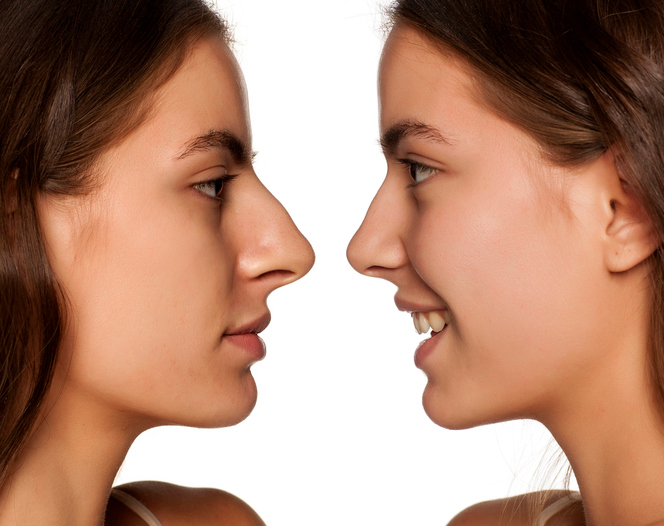 It's common practice for plastic surgery patients to bring along pictures of celebrities when they go to the office for a consult. Pointing to a picture is sometimes easier than explaining verbally what a person wants for his or her new look. But increasingly, plastic surgeons are finding that individuals who are thinking about getting a nose job are leaning less toward airbrushed perfection, and more toward individuality.
Millennials are driving change in rhinoplasty trends
As a recent article by Allure points out, rhinoplasties in years past were usually performed out of the desire to have a narrow nose that fits with the "one-size-fits-all, Eurocentric standard of beauty." People were after perfection; or at least, someone else's idea of perfection. But all that's changing, thanks to millennials.
Fitting in is no longer about looking like everyone else, but about embracing one's natural beauty, individuality, and quirkiness. This begs the question, why get a nose job at all? Because a skilled plastic surgeon is able to fix problem areas like bumps, without taking away from a nose's unique character. An excellent plastic surgeon knows how to evaluate the total face, and how to keep the nose in harmony with the overall appearance.
Older millennials and Gen Xers are also embracing revision rhinoplasties. Sometimes, it's because they previously had a rhinoplasty that produced a small, narrow, "perfect" nose. Now that they feel comfortable embracing their unique identity, these individuals may return to the plastic surgeon's office to regain the facial character they lost.
Ethnic rhinoplasties preserve one's heritage
Plastic surgeons have also seen a rise in the number of patients requesting ethnic rhinoplasties and ethnic revision rhinoplasties. An ethnic rhinoplasty NYC is one that respects the patient's cultural heritage and the general nasal characteristics of the patient's race. In other words, an ethnic rhinoplasty can subtly adjust the shape and size of the nose to create a more aesthetically pleasing balance, while not making the nose conform to Eurocentric standards.
Nonsurgical alternatives or precursors to rhinoplasty
It's no secret that millennials have also been driving up the popularity of minimally invasive cosmetic enhancements like Botox and dermal fillers. There are also minimally invasive options to improve the appearance of the nose. This may be done as an alternative to surgery, or in preparation for it. For instance, a patient can have the nose temporarily adjusted with a dermal filler like Juvederm or Restylane. This allows the patient to evaluate the results, and decide what he or she does and doesn't like about it. These findings can then inform treatment planning for when the patient is ready to have a surgical nose job.
The secret to getting a nose you're sure to love is to choose a board-certified plastic surgeon who specializes in rhinoplasties or revision rhinoplasties. Nose jobs are unique in that they require a blend of artistry and technical skill—both of which plastic surgeon NYC Dr. Thomas Loeb is renowned for. Visit Dr. Loeb's Manhattan office for a confidential consultation, and find out for yourself why his patients recommend him. New York City residents and out-of-towners can get in touch at 212.327.3700.
More Resources on Millennial Trends in Rhinoplasty:
Allure, Nose Jobs Are Changing, Thanks to This Millennial Trend, https://www.allure.com/story/can-you-reverse-nose-job-rhinoplasty
Medscape, Current Trends and New Techniques in Rhinoplasty: An Expert Interview With Sherrell J. Aston, MD, https://www.medscape.com/viewarticle/710028