4 Popular Plastic Surgeries That Celebs Love
Jacky Gale | January 4, 2018 | Posted in
News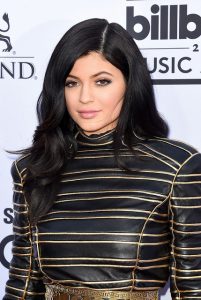 Since celebrities are in the business of looking good, it stands to reason that they would be major influencers in plastic surgery trends. Thanks to skillful plastic surgeons, virtually anyone can model their lips after Kylie Jenner (photo courtesy Disney/ABC under Creative Commons license) or their derriere after Jennifer Lopez. Of course, a healthy goal for the outcome of plastic surgery is not to look like a copycat version of your favorite celeb, but rather to enhance your own natural beauty to allow you to feel confident with your image. Only a board-certified plastic surgeon can develop a cosmetic treatment plan that's right for you.
1. Breast augmentation
Saline and silicone breast implants remain one of the most popular plastic surgery choices for women from all walks of life. Women often choose to have a breast augmentation because they desire a more feminine silhouette, or because they want clothes to hang on their frames better. Breast augmentation can also be a good choice for women who have breast asymmetry. The list of celebs who are willing to talk about their breast implants is long, and the list of celebs who have had this procedure and try to hide it is likely even longer.
Miley Cyrus had two breast augmentation procedures because she wanted to feel more feminine. Carmen Electra, Kelly Rowland, Kaley Cuoco, and Dolly Parton are a few other famous folks with breast implants.
A breast lift is a close cousin to breast augmentation, and in fact, the two procedures are often combined. Breast lifts are especially popular among moms, as pregnancy and breastfeeding can lead to a droopy appearance.
2. Liposuction
Surgical fat removal is another highly popular procedure. Liposuction isn't intended as a weight loss method, and it's generally recommended for people who are already within a healthy weight range. Plastic surgeons can perform liposuction on people who struggle to rid themselves of stubborn pockets of fat around the hips, thighs, stomach, and even the ankles.
3. Lip augmentation
Without a doubt, Kylie Jenner is a major force behind the trend toward lip augmentation among young ladies. Lip fillers are often seen as a minor enhancement compared to surgeries like breast augmentation. However, it's crucial to go to a board-certified plastic surgeon for this treatment. In the hands of an inexperienced practitioner, lip injections can easily result in the dreaded "fish lips" look. Skilled plastic surgeons know how to use just the right amount of filler in precisely the right places to give women a more natural-looking result.
4. Botox and dermal fillers
Botox and dermal fillers have long been popular, and some Hollywood beauties swear by their regular treatments. Brooke Shields has had Botox, although she prefers a lighter touch of the product. Kelly Ripa, Linda Evangelista, Robin Wright, and Kim Kardashian are a few of the other celebrities who aren't shy about disclosing their adventures with Botox.
A skillful plastic surgeon can give you a stunning look that is uniquely your own. When you meet with Dr. Thomas Loeb in his New York City office, you'll find out which cosmetic enhancements are best suited to meeting your aesthetic goals. Dr. Loeb is renowned world-wide for his expertise and artistry. Call his Fifth Avenue office today to request your confidential, one-on-one consultation.
Additional "Celebrity Plastic Surgery" Resources:
Marie Claire, 17 Celebrities Who've Been Refreshingly Candid About Botox, http://www.marieclaire.com/beauty/news/g4289/celebrities-who-have-spoken-about-botox/
The Huffington Post, Yes, Every Female Celebrity Has Done This Surgery, https://www.huffingtonpost.com/entry/everything-you-wanted-to-know-about-celebrity-plastic-surgery_us_57603bc4e4b053d433066e9b