"Internal Spanx" Surgery Tightens Body from Inside
Ava Lawson | October 18, 2016 | Posted in
Body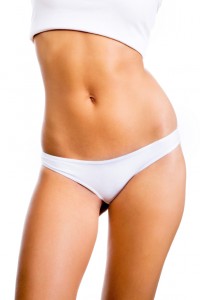 A Rio de Janeiro-based surgeon has pioneered one of the latest plastic surgery trends currently sweeping across Brazil and Portugal. Dubbed "internal Spanx", the procedure promises to sculpt, lift and tighten the buttocks and midsection from the inside out, giving stunning results that are on par with the famous—yet uncomfortable— Lycra undergarments. For those women who are already familiar with Spanx, you love the streamlined hour-glass figure they provide. You also probably know the frustrations of getting the underwear on and off.
If you're fed up with body-hugging elastic undergarments to smooth out lumps and bumps, "internal Spanx" may hold some appeal – but before you book a plastic surgery vacation abroad, consider the ins and outs of the procedure which has yet to be FDA-approved.
Internal Spanx – better than butt implants?
Beverly Hills plastic surgeon and reality TV star Dr. Robert Rey says this new surgery may help patients with little body fat that want to lift and sculpt the buttocks but are wary of incisions. "…it works almost like an internal support girdle – much like shapewear except it's internal," he tells People magazine.
Dr. Ricardo Ribeiro, who created the body slimming procedure, also claims that it helps diminish the appearance of cellulite. According to Ribeiro, the demand for internal Spanx surgeries has skyrocketed in his home country, where he has performed the operation on more than 100 women between the ages of 30 and 60.
Some women may view this internal girdle as a great alternative to silicone butt implants or a Brazilian butt lift, but many in the medical community have voiced concerns about the polytetrafluoroethylene mesh that is implanted in the body, since it is an off-label use of the material. Originally developed to repair hernias and soft tissue damage, the mesh has been linked to serious infection, bleeding and other health complications.
No existing safety studies on off-label mesh use
Proponents of internal Spanx say that the procedure is less invasive, doesn't entail liposuction and has a shorter recovery time compared to butt implant surgery or a buttock lift.  Keep in mind that the surgical mesh used in the procedure hasn't been approved for this particular purpose and there are no long-term studies that evaluate the safety and efficacy of using polytetrafluoroethylene mesh in this manner.
The surgical procedure entails two small incisions in the buttocks in which the plastic mesh is criss-crossed in various directions, where it will eventually attach to the bones creating a corset-like effect. Over time, the mesh reshapes the muscles, soft tissue and fat, providing a visible lift.
Internal Spanx plastic surgery is not legally available in the States, since federal regulators have yet to approve surgical mesh for this particular use.
Like his colleagues who are board-certified by the American Board of Plastic Surgery, Dr. Thomas W. Loeb likes to offer cutting-edge treatments to his clientele, but always prioritizes patient safety. Once long-term safety has been established, internal Spanx may become the best way to enhance the buttocks. Until then, Dr. Loeb offers a number of safe and super-effective body contouring treatments in his NYC surgical suite.
To learn more or book a private consultation, please call his Fifth Avenue office at 212-327-3700.