New Trend in Thigh Gap Surgery
Ava Lawson | May 9, 2014 | Posted in
Body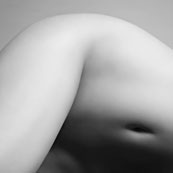 You may have already heard about Beyonce's infamous thigh gap – that coveted space between the inner thighs that accentuates a woman's slender form. Whether the singer achieved this bodacious space through the magic of Photoshop or good old fashioned diet and exercise is still up for debate.  But what's for certain is that thigh gaps are now a cosmetic surgery trend.
According to one Beverly Hills plastic surgeon, a growing number of women are asking for thigh gap surgery, realizing the dramatic effect a one-hour procedure can have on their lives.
"We are seeing a major increase in interest because people are finally realizing this is possible," he told Inside Edition, adding, "We can take all of this. This is a big change. It's going to be dramatic all the way down from your knee to up here."
Body contouring and thigh gap surgeries on the rise
Some say the origins of the "thigh gap" date back to 2012, when a bevy of Victoria's Secret Angels sashayed down the runway, flaunting pencil-thin legs. For the average American woman, however, genetics often make it difficult to attain the perfect two-inch thigh gap, even with regular workouts at the gym. Squats and lunges can only do so much for those who are blessed with athletic builds, but want slim inner thighs that don't touch or rub together while walking.
And while this national thigh gap obsession may appear novel on celebrity Instagram photos and Tumblr blogs, New York plastic surgeons have been offering liposuction and thigh lifts for decades, though the technology has improved greatly in recent years.  Thigh contouring can produce fantastic results for women who are good candidates and want to achieve better body proportions.
A thigh lift helps address loose skin in the inner and outer thighs, and removes excess fat to enhance contours. Sometimes, laser-assisted liposuction alone is all that is needed – a procedure that lasts just under an hour and leaves virtually no scars. Depending on the aesthetic goals of the patient, this may be combined with a butt lift and other forms of liposculpture to convey a firm, pleasing shape.
A thigh lift, either with or without liposuction, can help:
Enhance the contours of the inner and outer thigh
Reduce excess tissue and fat along the inner thigh region
Diminish excess skin following substantial weight loss
Give the thighs a firm and smooth appearance
Help boost confidence and self-esteem
Considering a thigh lift NYC?
With summer approaching, bikini-weather is almost here.  If you are interested in body contouring or thigh liposuction offered by one of Manhattan's best plastic surgeons, Dr. Thomas Loeb is committed to helping his patients enhance their natural beauty.
On the forefront of his field, Dr. Loeb utilizes the latest equipment and cutting-edge techniques to offer his patients a fast recovery and as little downtime as possible. Moreover, he has extensive experience with body contouring for patients with different needs.
Skilled, compassionate, and incredibly talented, Dr. Thomas Loeb offers private consultations to all prospective patients in his Fifth Avenue office. To learn more about thigh reshaping solutions or to schedule an appointment, please call today at 347-329-4271.