Top 3 InMode Minimally Invasive Aesthetic Procedures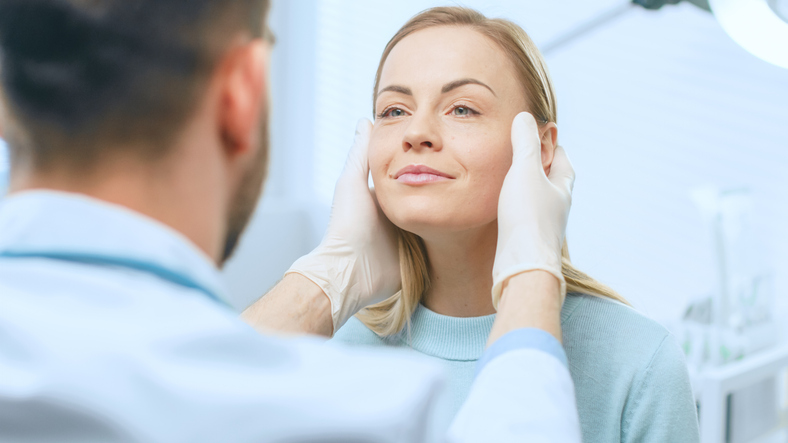 InMode is transforming the world of cosmetic enhancements with technology that allows patients to obtain drastic results with quick and minimally-invasive procedures. From tightening loose skin to removing excess fat, many people are choosing the convenience of the minimally-invasive InMode aesthetic procedures.
Here are three of the most popular InMode procedures:
BodyTite
BodyTite is a minimally-invasive liposuction system that helps patients remove fat cells in trouble spots that aren't easily resolved with diet and exercise. Unlike traditional liposuction systems, BodyTite uses the power of radiofrequency to "melt" or liquefy the fat cells before sucking them out of the body. This not only allows for a smaller incision—only the amount of space needed for the tube—but it also reduces the risk for lumps and other surface irregularities. The recovery time is comparatively quick, with most patients returning to their regular schedules within days and noticing optimum results within four to six months. 
Many patients who opt for BodyTite in NYC aim to correct one or more of these problem areas:
Reducing fat along the hips and abdomen, or "love handles"
Tightening the stomach area after a pregnancy
Removing excess fatty cells in the knees, thighs, and arms
Eliminating deposits of excess fat after severe weight loss
FaceTite
Patients who complain of wrinkled, saggy, or loose skin along the face, neck, and jowl, can achieve the same results as a mini facelift with a non-surgical 40-minute FaceTite procedure—eliminating the need for stitches and long recovery times associated with traditional facelifts. The FaceTite procedure reverses the effects of sun damage, smoking, and natural aging by energizing skin cells with targeted radiofrequency energy that stimulates collagen production. The procedure instantly tightens skin and continues providing improved results for up to 8 weeks.
FaceTite can be performed on any part of the body above the shoulders, but the most commonly targeted areas are:
Wrinkles and sagging in the eyes and brows
Loose skin along the neck and jawline
Sagging in the cheeks and jowls
Creasing in the mouth, forehead, or other parts of the face and neck
Fractora
When facials and other spa treatments are no longer enough in rejuvenating your skin, Fractora is a versatile treatment procedure that can help to address and correct a variety of skin issues by targeting specific areas and increasing collagen production. Fractora is a non-ablative procedure, meaning it works below the skin's surface to address the deeper layers where many skin problems lie, providing patients with optimal results, minimal discomfort, and much quicker recovery time.
Fractora can help to address common skin concerns, such as:
Toning fine lines and wrinkles
Tightening loose skin around the jaw and neck
Removing or reducing shallow acne scars
Evening skin and reducing pigment irregularities
Eliminating redness in the complexion
Dr. Loeb Gets Lasting Results with InMode Technology
If you have been dreaming of a tighter jawline, a more youthful face, or finally getting rid of that excess fat you can't seem to lose, InMode technology may be the solution for getting the results you want without surgery and long recovery times. Dr. Loeb can meet with you in his Manhattan office or virtually through Skype to provide with you a one-on-one consultation to see if a minimally-invasive aesthetic procedure might be the right fit for you.
Additional resources: